Wolfchase Honda- Honda dealerships Bartlett
Is this your Business?
Customize this page
Claim this business

Dealership Services - Service, Finance, Cash For Car, Sales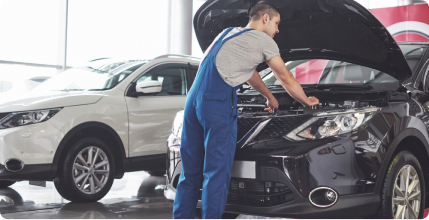 Building Trustworthy Auto Services
Want to experience excellent auto-servicing facilities at attractive discounts and avail special offers for we provide a wide variety of services from minor scratch, punctured tire to fixing dent, suspension adjustment, cash wash, full car polishing, etc.
Service Specials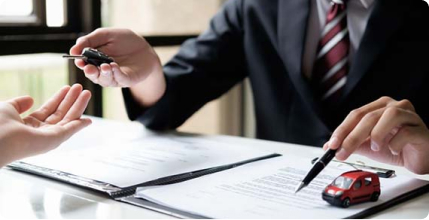 Car Financing For Any Situation
With us get loans for new and used vehicles, get a loan for up to 100% of the vehicle value, enjoy a long loan tenure, leasing option with flexible payment, quicker disbursements make funding simple, enjoy attractive interest rates, doorstep service, and a simple, fast and transparent process.
Vehicle Financing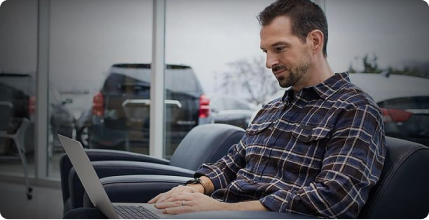 Auto Trade In Used Cars Of All Kind
With us, you can book your deal at a competitive price. We welcome automobile of all kinds ranging from SUVs, cars to vans, and jeeps. Sell your used cars to us near you and we'll provide you the best price in cash. Thereby providing you with a wide choice for the right car decision.
Vehicle Trade In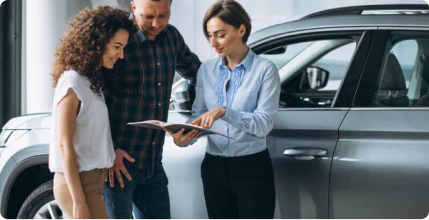 Shop Vehicles Online
Find your right car at the right time with exceptional shopping experience. We offers cars, trucks, SUVs, Sedans and every vehicle inventory that fits every lifestyle. We know our customers have a lot to consider when making car purchase and we want you to drive away with confidence. Whether you are looking for an SUV, Sedan, or Truck our pre-owned inventory provides options so you can find the right car for your needs.
Certified Cars
Review From Google (Most Relevant)
Be careful of the service department. My wife took her CRV in for an oil change. They told her she needed new rear brakes for $199.95. Her CRV only has 47k miles. They told her she had less than 3 mm of pad and almost metal to metal. We just had the tires rotated at our local tire shop and no mention of any brake issues. I pulled the rear wheels off to inspect myself. Rear brake pads look brand new! I measured 10 mm of pad with my micrometer. Typical service department trying to rip off a woman. If it doesn't sound right get a second opinion or make them show you the issue. I called service manager and left message. He actually called back very quickly. He was very apologetic for the mistake. He said "he didn't run that type of shop." I said well it happened. Not sure how many other customers it has happened to. He asked if I would email him the pictures so he could talk to the tech. I asked him to call my wife since she was the one that was lied to by the tech and or service representative. He didn't offer any free services for the issue but we didn't ask either. We aren't satisfied with the outcome because at the end of the day the tech or service representative was trying to get over on a customer and that doesn't sit well with us. We may try another dealership next time it needs service.
Always a good experience, left Auto nation Honda 385 to get my car serviced at Wolfchase Honda because their customer service is superior and attention to detail and wait time is way better than 395! My service advisor John is professional and transparent to the needs of the customer, he also researched a warranty recall for my car that I wasn't aware of, set the appointment to my schedule and ensured the work was done in a timely manner! I'm pleased with decision to cut ties with 385 where I purchased my Honda in 2016, Thank you Wolfchase Honda for making me a valued customer
I did not actually purchase a Honda but did give it serious consideration as I spent an hour with the sales rep named Jason White. He was an outstanding listener and is someone I would buy a car from. A different vehicle simply suited my needs better. Like all dealerships, Honda is currently dealing with supply chain issues but they give great customer service.
They got my car running again after my check engine light came on. It was clear as I drove it in that it was about to break down. However, after replacing a spark plug, they told me I needed a complete engine tear-down. This was going to cost $850 alone plus the cost of any parts required to fix the engine. I thought I was going to have to sell my car for next to nothing and buy a new one. I chose to pay the $186 for diagnostic fee and take my car home while I came up with the money and figured out what to do. My dad found that the oil was 3 quarts low when I left the dealership. I took it to Central Auto to have the work done. They found nothing wrong with my car. Waved the diagnostic fee, changed my oil and my car has been fine. Recommended checking oil levels frequently. Guarantee I'll be taking my car to them if there's any more issues rather than Wolfchase Honda.
Had a good experience, car buying was simple and easy. My salesman Tyrese Mallory went over and beyond in helping me make my purchase. The dealership was very clean and neat. They have tools and technology for making your car buying experience quick and easy no paperwork work, it's all electronically done. I will be back to make another purchase in a few months
Mr. McCarley didn't stop until I got the car I wanted and I really appreciate his effort because I was becoming doubtful,such a great salesman. I will refer any and everyone to get a car at WOLF-CHASE HONDA make sure you go see mr WILL MCCARLEY!
We had a fantastic experience with Luis at Wolfchase Honda. We test-drove multiple vehicles, negotiated a trade and executed a purchase in what we consider to be record time. It was patience, and no pressure, the entire time. Of course we love our new vehicle, and that's no surprise, but actually enjoying the process was a huge surprise. Go see them. Tell Luis we said hello. Tell Billy we said hello. Tell Trevor we said hello but that we're coming for the docupad! :D
Much older Honda that they fixed but problem happened again several months later. They fixed it fast under their 1yr parts & labor warranty. Service tech got me in ASAP and getting work done. Great at communication about my car!! Thorough explanations too read very much appreciated! Will be back for sure.