Wittmeier Honda - Honda dealerships Chico
Is this your Business?
Customize this page
Claim this business

Dealership Services - Service, Finance, Cash For Car, Sales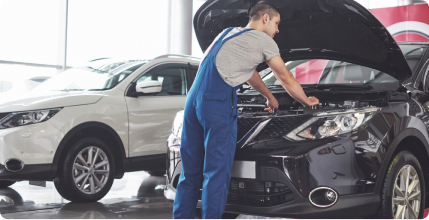 Building Trustworthy Auto Services
Want to experience excellent auto-servicing facilities at attractive discounts and avail special offers for we provide a wide variety of services from minor scratch, punctured tire to fixing dent, suspension adjustment, cash wash, full car polishing, etc.
Service Specials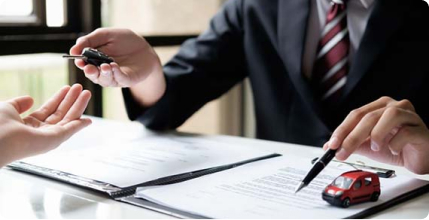 Car Financing For Any Situation
With us get loans for new and used vehicles, get a loan for up to 100% of the vehicle value, enjoy a long loan tenure, leasing option with flexible payment, quicker disbursements make funding simple, enjoy attractive interest rates, doorstep service, and a simple, fast and transparent process.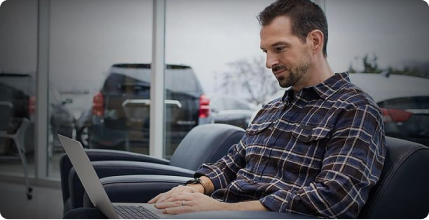 Auto Trade In Used Cars Of All Kind
With us, you can book your deal at a competitive price. We welcome automobile of all kinds ranging from SUVs, cars to vans, and jeeps. Sell your used cars to us near you and we'll provide you the best price in cash. Thereby providing you with a wide choice for the right car decision.
Vehicle Trade In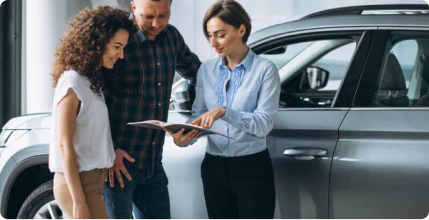 Shop Vehicles Online
Find your right car at the right time with exceptional shopping experience. We offers cars, trucks, SUVs, Sedans and every vehicle inventory that fits every lifestyle. We know our customers have a lot to consider when making car purchase and we want you to drive away with confidence. Whether you are looking for an SUV, Sedan, or Truck our pre-owned inventory provides options so you can find the right car for your needs.
Certified Cars
Review From Google (Most Relevant)
Highly would not recommend if you don't live IN Chico. I bought my car here in May and everything was great besides a side piece that was missing on my passenger door. I noticed after I left that my brakes were squeaking very badly. I took it back about 2 weeks later, they proceeded to try and charge me 300-400 dollars after I had explained to them multiple times I just bought the car here and it should be free because the brakes were not my doing. After waiting 7 hours for my car, and having to walk from a food place about a mile away in the 100 degree heat back to the building, they finally understood that I had a warranty and my car was supposedly "fixed." That was not the case, they didn't fix it at all so I wasted my whole day for absolutely nothing and got it fixed somewhere else. After 6 months of waiting for my side piece to my door, it finally came in and drove back to Chico from where I live. (an hour and a half away). I got there at 10am and they said my car wouldn't be done until 5pm. After finally getting the part on, they accidentally snapped off one of the connector pieces so now they would have to order an additional piece to make it fit properly and be correct. I told them not to bother because I would not be returning to this establishment. When they did try to give me my car back, I noticed the door panel wasn't on all the way so they had to take it back AGAIN and put it back on properly. If I hadn't noticed it, they would have given my car back to me with a half on door panel. when they came back they said that they didn't do it and i would have to come back yet another day. I've never been more frustrated with a place before and will never be returning.
I leased a car here in 11/2020 and sold them a different leased car 6/2022. Both times they were happy to beat competitors' offers. Staff are friendly and professional, and always respectful of my time, handling each transaction with amazing efficiency. When selling a car without trading in, you will wait for payment until DMV paperwork clears. I got my check 13 days after selling. This is reasonable. Lots of dealers have a dealer or 'service' fee when you buy. Wittmeier instead has a protection package that they charge for and include on the contract. Even with this protection, the final price was still lower than competitors.
Highly recommend this dealership . During the crazy Chip shortage I shopped for 2 different Hondas over a 4 month period . I ended up purchasing both here. No BS , straight forward price and they treated me with respect . Having had so many negative experiences buying a car and feeling like they are just squeezing you for every dime , it was refreshing and appreciated to encounter Wittmeier and our Sales rep Brandt and Finance Manager Kendra . They went out of their way to ensure everything was transparent and upfront . Wow! Thank you . I look forward to sending my friends and family when they are looking for a car . You guys rock !!! Don't get "Auto Malled" check out Wittmeier!
They don't value service provided by first responders or veterans who've honorably served our country. My husband searched up and down the state for an economy car that wasn't overpriced with the supply chain shortages and found one at this dealership that was 290 miles from our home. The internet sales manager was very responsive and confirmed the price listed online. We were entitled to two incentives: $500 off for scheduling an appt - an online promotion - and $500 for his military service, of which he was honorably discharged. We drove the 10 hour round tip drive and prepared to spend $ on a hotel to lessen the burden of being in the car for so long. Upon arrival we were relieved that our car was still on the lot. After a quick test drive, we were ready to finalize the purchase. The initial sales guy was friendly and started the paperwork. We did not want or need to finance, but were told this was how we would get the incentive. This is where things went south. My husband brought his military ID but they wouldn't acknowledge his veteran status without a DD214 form that we were not informed was required. So no $500 off. I was done, how can an establishment have such disrespect for our military!? Regardless we continued negotiations and before starting a contract we said multiple times that we do not need to finance and will be paying in full since they weren't going to honor the discount. The sales manager came back with a new deal to include $1600 of add ons that we did not want. They refused to honor the price we drove 10 hours to close on. It gets worse. They ran our credit, prematurely! A hard hit dropping our credit score without any desire to finance. We are completely disheartened by this experience so much so that we won't be back to Chico. Steer clear of this dealership and their dodgy management.
Went in yesterday to just get an appraisal on my car I had for a Couple years. Long story short.. I walked out and drove home in a brand new 2022 Honda Accord LX. So. Amazing service. They worked hard to get me here I needed to be to make it happy.
The Wittmeier staff are amazing! Thank you for going above and beyond for our family! Words cannot express how truly grateful we are!
Had a great experience for my first time financing a car! Ray and simon were super helpful and nice. Everybody who works there are pretty awesome. I absolutely love my new 2022 honda, thank you guys again!!
Adam C. Was a very helpful salesman without pushing us. He listened to what we wanted and what our limit was. It only took one week and he got us into the exact car we wanted!