Valley BMW- BMW dealerships Modesto
Is this your Business?
Customize this page
Claim this business
Dealership Services - Service, Finance, Cash For Car, Sales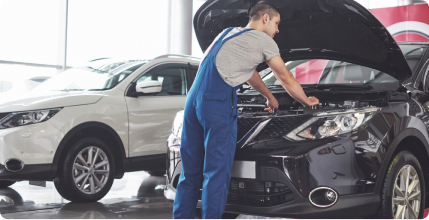 Building Trustworthy Auto Services
Want to experience excellent auto-servicing facilities at attractive discounts and avail special offers for we provide a wide variety of services from minor scratch, punctured tire to fixing dent, suspension adjustment, cash wash, full car polishing, etc.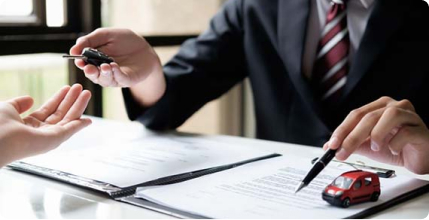 Car Financing For Any Situation
With us get loans for new and used vehicles, get a loan for up to 100% of the vehicle value, enjoy a long loan tenure, leasing option with flexible payment, quicker disbursements make funding simple, enjoy attractive interest rates, doorstep service, and a simple, fast and transparent process.
Vehicle Financing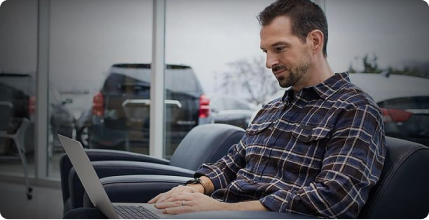 Auto Trade In Used Cars Of All Kind
With us, you can book your deal at a competitive price. We welcome automobile of all kinds ranging from SUVs, cars to vans, and jeeps. Sell your used cars to us near you and we'll provide you the best price in cash. Thereby providing you with a wide choice for the right car decision.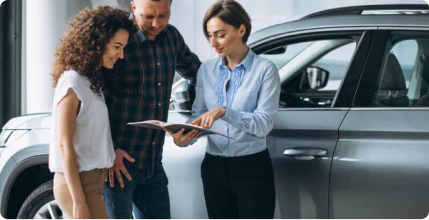 Shop Vehicles Online
Find your right car at the right time with exceptional shopping experience. We offers cars, trucks, SUVs, Sedans and every vehicle inventory that fits every lifestyle. We know our customers have a lot to consider when making car purchase and we want you to drive away with confidence. Whether you are looking for an SUV, Sedan, or Truck our pre-owned inventory provides options so you can find the right car for your needs.
Certified Cars
Review From Google (Most Relevant)
Wonderful service experience with Rich and Tim! And I will definitely buy my next car from Alex! Valley BMW has a caring, knowledgeable, and friendly staff.
I just took delivery of my new BMW I-4. I love the car! My salesperson was Corey, and he is just incredible. Not only did he get me a slot for this car, but he followed up on every detail. Corey is a detail person and he made sure that everything was taken care of. I have never felt more comfortable. I hope Valley realizes that they have a wonderful and intelligent salesperson on their staff. Corey - Thank so much for everything.
WOW. I train dealerships for a living, and all I can say is that I strive to help my dealers to achieve this level of service. From start to finish, this was one of the best experiences I've ever had as a consumer ever. My salesperson Monique was beyond professional, knowledgeable, communicative, and accommodating. The business manager Mayra was quick and efficient with the paperwork. Finally, my sales manager John Phillips gave a clear and concise breakdown of the figures, and provided fair and accurate pricing. Take it from a car business professional; get your next BMW here!!!
Highly recommend! Very nice and knowledgeable people, great lobby. Thomas took the time to answer all our questions in person and by phone/text. Probably the best buying experience yet!
My service advisor Kam was nice and helpful. However, the service department as a whole is not organized, nor well communicated. No greeter or a check-in-person as customers arrive, no coffee or pastries while waiting. Thank goodness they got rid of the outside kiosk machine they had last year, I thought I was ordering a $1000 big Mac at the McDonald's. The place is not friendly or welcoming. So far, compare to Stevens Creek BMW, Modesto Mercedes, Valley Lexus (same owner), Merced Volkswagen, Mistlin Honda, Modesto Toyota dealership service departments, Valley BMW is at the very bottom of my favorite dealerships. It's very frustrating to get any accurate information. I was notified by a text that my car was ready around 4 pm, I showed up at 8:30 the next morning after a 50 min drive from home, and I was told that my car was not ready, it was a wrong text, I asked Kam to double check, he then said it was ready and it's being washed right now. I waited about 30 min, got my keys, it was full of condensation, definitely not "just washed". I don't know what I was waiting for the whole time. Anyway, my car finally got washed as promised, I was there waiting to pick up a "READY" vehicle for 90 min. Not a "I'm sorry for the confusion and misinformation, thank you for waiting". I wish they can improve upon their service, make the visit more time efficient and pleasant.
Reasonable prices and they fix my baby backup and it's running back up again normal. I reset it some how....welll I had too pay the price! and the time they said even A-day earlier than assumed. Plus Chris was great at explaining what 😳 happened and definitely going back.
I would highly not recommend this place. I took my car in for recalls and a diagnostic. My radio was working perfectly fine when i took my car in. Once i picked up my car i noticed two fuses and a wire was laying on my center console. The radio wasnt working, i told them about this problem at first they tried to act like it wasnt their fault and there was nothing they could about it. I asked to speak to the manager and he told the advisors to send my car back to fix the problem they caused. Now my radio doesnt turn off even with the car completely shut off. There is no reason i should be having to pay to fix my radio when it was working fine before i took it into their dealership for something totally unrelated.
Had an excellent buying experience with Monique, if you are in the market for a new or used BMW I recommend reaching out to Monique she made everything smooth, we were in and out within an hour.