Steve Thomas BMW- BMW dealerships Camarillo
Is this your Business?
Customize this page
Claim this business
Sales Hours
09:00 AM to 07:00 PM
Service
Monday
Tuesday
Wednesday
Thursday
Friday
Saturday
Sunday
Sales
09:00 AM - 07:00 PM
09:00 AM - 07:00 PM
09:00 AM - 07:00 PM
09:00 AM - 07:00 PM
09:00 AM - 07:00 PM
09:00 AM - 07:00 PM
Closed
Dealership Services - Service, Finance, Cash For Car, Sales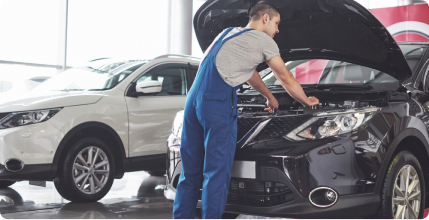 Building Trustworthy Auto Services
Want to experience excellent auto-servicing facilities at attractive discounts and avail special offers for we provide a wide variety of services from minor scratch, punctured tire to fixing dent, suspension adjustment, cash wash, full car polishing, etc.
Service Specials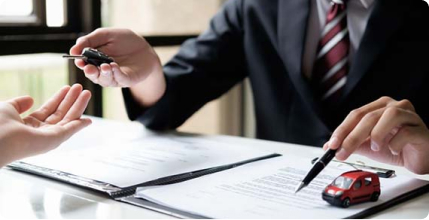 Car Financing For Any Situation
With us get loans for new and used vehicles, get a loan for up to 100% of the vehicle value, enjoy a long loan tenure, leasing option with flexible payment, quicker disbursements make funding simple, enjoy attractive interest rates, doorstep service, and a simple, fast and transparent process.
Vehicle Financing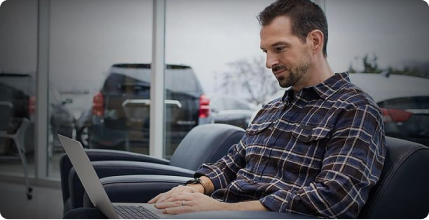 Auto Trade In Used Cars Of All Kind
With us, you can book your deal at a competitive price. We welcome automobile of all kinds ranging from SUVs, cars to vans, and jeeps. Sell your used cars to us near you and we'll provide you the best price in cash. Thereby providing you with a wide choice for the right car decision.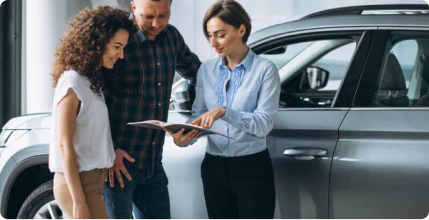 Shop Vehicles Online
Find your right car at the right time with exceptional shopping experience. We offers cars, trucks, SUVs, Sedans and every vehicle inventory that fits every lifestyle. We know our customers have a lot to consider when making car purchase and we want you to drive away with confidence. Whether you are looking for an SUV, Sedan, or Truck our pre-owned inventory provides options so you can find the right car for your needs.
Certified Cars
Review From Google (Most Relevant)
If you are looking for a new car or new to you car, go see Kote (pronounced coat) at Steve Thomas BMW! He had kept in contact with me for a year and a half trying to find the perfect car for me. At first it was an X5 Hybrid, and then a 440i Gran Coupe, and even an X4 at one point. But no matter what I threw at him, he always managed to keep in touch and send me vehicles that he thought I might like. When we finally found the one, the negotiation process took longer than I would have expected, but again, he was there every step of the way to help me get to a price point that I was comfortable with. And even after the sale, he not only sent me a personalized thank you letter, but he also reached out saying he saw me around town. As a first time car buyer from a dealership, Kote had helped to take the stress out of everything and help make me feel comfortable about the whole process. When it's time for the next BMW, Kote is going to be my first and only phone call.
I do not write many reviews. But, 5 stars does not seem high enough for the level of service and professionalism I received from Devonte and Ole. Also, the person in F&I was extremely nice. When you deal with three people on the team and it all worked seamless, you can tell it is a top notch operation. I will definitely be back to purchase my next BMW at Steve Thomas BMW. Thank you guys for all the effort you put into giving your customers the "WOW" experience. BUY YOUR BMW HERE!
The best dealership experience I've had in years and I buy cars almost every year. Kote is professional and very knowledgeable. I felt like I got concierge service throughout the process. I'm loyal to Steve Thomas for life when it's time for a BMW. Thank you!!
Thank you Mike Latkin. You made our buying experience such a pleasure. Today was the cherry on top. Your Steve Thomas BMW Drive event was freaking AWESOME!!! Wow! We had so much fun driving the 240, 340 and 440. Thank you so much for inviting us. Thank you Steve Thomas for putting all of it together. The entire BMW Team in Ventura today was EPIC. Funny, professional and so encouraging. I honestly loved every minute. I feel more confident driving my X3 now that I've REALLY seen what BMW is capable of. Thank you for such a memorable track day.
I purchased a new vehicle from Steve Thomas BMW and I could not be happier with my decision. The level of professionalism, service, knowledge and efficiency all exceeded my expectations, especially I was a 1st time client. Huge shoutout to Mr. Will Schwartz for your knowledge with the BMW products, Mr. Mike Williams for handling my transaction with the level of professionalism and attention to detail I have not experienced anywhere else, and lastly Ms. Christine Newman for providing the excellent service by simply listening to my requests and executing just that. Steve Thomas BMW has earned my business now and in the future for sure. 10 out of 10 recommended.
Customer safety is not important to this dealership. Due to their unethical business practices it will cost me over $2000 to get my car back to being safe and covered under warranty again. I had a great experience at this dealership 10 years ago and thought getting a car at a dealer that's further from home would be worth the service provided. I couldn't have been more wrong. They now live up to every negative stereotype about car salesmen. I purchased a certified vehicle with a few issues that the sales team agreed to fix. I scheduled the repair with the service department and brought my car in for the repairs. A week later I picked the car up and to my surprise they replaced the BMW windshield with an aftermarket one thus voiding my warranty on that portion of the car. They did not ask if I was comfortable with aftermarket parts. They just went ahead with an installation of a less safe aftermarket part without advisement or consent. I spoke with the sales team who sold me the car, Kwinn and Andrew who said the glass is of equal quality. The friendly service department at their dealership and at other dealerships do not agree that aftermarket is the same quality as OEM. I have been advised that I have to pay out of pocket if I want the correct safety glass and warranty coverage back on my vehicle.
Jimmy Bach and Steve Thomas BMW from start to finish have been an absolute pleasure to work with. In April 2018, I began calling my local dealerships looking to do a European Delivery on an M2. After calling every dealership from Bellingham, WA to North LA (all unwilling to offer ED on an M2), I finally got in touch with Jimmy. He made no promises, but said he'd give it a shot. After some back and forth with BMW NA for a few weeks, Jimmy let me know that I got the allocation. I put in the order with a scheduled pickup in Munich on 8/1/18. Over the next few months Jimmy and I worked to get everything in line. On 8/1/18, my wife and I arrived in Munich to pick up our M2. We drove it nearly 1,500 miles through four countries. On 8/11/18, we dropped the car off in Frankfurt for it's long journey to the states. During this time, Jimmy gave me constant updates and helped get my registration figured out. On 10/5/18 I flew down to LA and picked the car up. Jimmy and Steve Thomas BMW, through their hard work and dedication, made my dream come true (forgive the cheesiness) and were integral in our once in a lifetime European Vacation. I wish my local BMW dealerships were half as good as Steve Thomas.
I can not recommend Steve Thomas BMW enough. Took my F30 in for a CV axle failure and Brandon completely turned my whole experience around and provided me with the best customer service I have ever had. The whole Team at Steve Thomas took care of me as if I purchased the car from them and made me feel like family. Made my first break down feel like a walk in the park. They will get my business from now on, especially when I come back and Purchase an M3. Thank you Brandon and thank you Steve Thomas BMW!