Spitzer Acura- Acura dealerships Mcmurray
Is this your Business?
Customize this page
Claim this business
Dealership Services - Service, Finance, Sales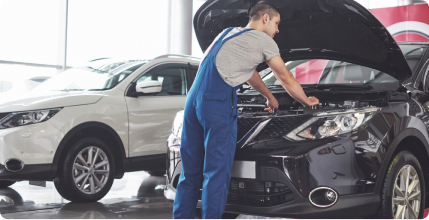 Building Trustworthy Auto Services
Want to experience excellent auto-servicing facilities at attractive discounts and avail special offers for we provide a wide variety of services from minor scratch, punctured tire to fixing dent, suspension adjustment, cash wash, full car polishing, etc.
Service Specials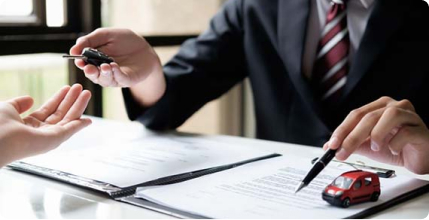 Car Financing For Any Situation
With us get loans for new and used vehicles, get a loan for up to 100% of the vehicle value, enjoy a long loan tenure, leasing option with flexible payment, quicker disbursements make funding simple, enjoy attractive interest rates, doorstep service, and a simple, fast and transparent process.
Vehicle Financing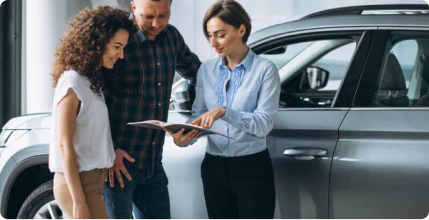 Shop Vehicles Online
Find your right car at the right time with exceptional shopping experience. We offers cars, trucks, SUVs, Sedans and every vehicle inventory that fits every lifestyle. We know our customers have a lot to consider when making car purchase and we want you to drive away with confidence. Whether you are looking for an SUV, Sedan, or Truck our pre-owned inventory provides options so you can find the right car for your needs.
Certified Cars
Review From Google (Most Relevant)
This is by far the best experience I have ever had at any dealership and I tend to buy a car every 3 to 4 years. They notified me right away when the car I wanted was in along with a picture to let me see how it looked in person since right now were pretty much going from online pictures. My salesman Chris was excellent!! Everything was no hassle. I got a very fair trade offer without all those back and forth shady shenanigans that we all have experienced. The sales manager and general manager were also very friendly, knowledgeable and treat their customers great. There is a reason they are repeadedly the number one Acura dealer with reviews. Enough can't be said about how easy and fair it is to deal with this dealership. Everything was a breeze all the way through with the great financing staff they have. Spitzer - Thank you for the awesome PMC. I will be enjoying this for years and probably will keep it longer than 4 years.
So recently my fiancé and I have both purchased vehicles from the spitzer Acura in mcmurray and let me just say I have nothing but good things to say about them. Everyone that works there is literally so nice and you can just tell They truly care about there customers. My fiancé and I got to work with Lynn and she was awesome! She was so friendly and made sure we got what we both were looking for in a vehicle. She's very personable and you can tell she truly loves her job along with everyone else that works there. I 10/10 recommend this dealership if you are looking to get a new/used vehicle they are amazing!
We have purchased two Acuras - a 21 RDX in 10/20 and a 23 Integra in 7/22 - from Lynn at Spitzer. It was a great experience both times; no hassle, no markup and very transparent. The second purchase even involved a lot of back and forth texting with Lynn prior to taking delivery, which made the in-person experience that much easier! Ryan in finance is also great to work with. He makes that process as painless as possible. If you are looking for a new ride, I strongly recommend working with this dealership.
Purchased a used BMW from here which I love. Great car great deal! Smooth transaction. When I made the purchase the sales guy told me I could bring my car here for service and to just make an apt online. So I did that and put in the notes what needed done. I took off work and arrived for my appointment and the guy says, "Yeah I don't look at the appointments until they come in. Did you bring the part with you?" Umm no I didn't bring the parts you're the service people you should have them. He then says no we don't have them but you can order them or go somewhere else. I will never go here again and I'll think twice about buying a car from here again since they can't even do simple service. Updated in response to the owner...... I am well aware that you don't stock parts for other brand cars, but the fact that you did not look at the comments section or even see the brand car when the appointment was made is what the problem is. If you would have actually looked at your appointments for the week or even the day, you would see a BMW coming in that your salesman said could be serviced there for something as simple as brakes and oil changes. Also, for you to say I was 2 hours late is a lie. I was actually 1 hour 25 minutes early for my appointment. You should get your facts straight before you lie again. Just own up to your lies and mistakes. Your salesman told me to bring the car in for service. Why else would I bring it in? Your service guy is lazy and admitted to me that he doesn't check the system for appointments because he doesn't care. You should take time to coach your employees rather than taking the time to argue with a customer.
Absolutely furious, a sales associate (not using name out of respect) told my husband a deposit would have to be provided BEFORE running credit. We were unsure if we wanted to purchase the car but filled out the credit application so it was completed IF we decided to do so. Before we know it we get an email asking when we want to pick up the car. Very poor, dishonest and sneaky business practices. We went to Baierl in Wexford and had a wonderful experience with Mary Beth.
I highly recommend Spitzer Acura! Lynn and the whole team were amazing to work with. I came in expecting one car and walked out with my dream car! Can't thank them enough for working with me! I will definitely be back again! One thing you should know is that Spitzer employees aren't commission based so they are legitimately trying to get you the BEST deal! I love my new car!
I've been a customer for about 10 years, I never got around to writing a review, but I figured this is a good time, this is a great dealership, all the purchases over the years have been fair and transparent, the Acura product is always outstanding, particularly the RDX models. The service department are great individuals, very knowledgeable with the products, also very fair and honest. I can sincerely say that that the dealership has made the overall process of purchasing and owning cars a much less stressful issue for me over the years, from that perspective i've been blessed. I just want to say thanks.
What a great experience! We purchased an Acura MDX for our family after 9 years driving of our old vehicle. We drove 3 hours to this location. The staff- Adam, Mike & Jeremy made it so easy and stress free. Ryan, the finance manager explained many options that were available to us to help protect our new vehicle, too. We love our MDX and the team here. I would highly recommend Spitzer Acura for their professional knowledge as well as excellent customer service!