Schomp BMW Of Highlands Ranch- BMW dealerships Highlands Ranch
Is this your Business?
Customize this page
Claim this business
BMW dealer Highlands Ranch
Sales Hours
08:00 AM to 07:00 PM
Service Hours
08:00 AM to 06:00 PM
Parts Hours
08:00 AM to 06:00 PM
Service
Monday
Tuesday
Wednesday
Thursday
Friday
Saturday
Sunday
Sales
Closed
08:00 AM - 07:00 PM
08:00 AM - 07:00 PM
08:00 AM - 07:00 PM
08:00 AM - 07:00 PM
08:00 AM - 07:00 PM
Closed
Service
Closed
08:00 AM - 06:00 PM
08:00 AM - 06:00 PM
08:00 AM - 06:00 PM
08:00 AM - 06:00 PM
08:00 AM - 06:00 PM
Closed
Parts
Closed
08:00 AM - 06:00 PM
08:00 AM - 06:00 PM
08:00 AM - 06:00 PM
08:00 AM - 06:00 PM
08:00 AM - 06:00 PM
Closed
Dealership Services - Service, Finance, Cash For Car, Sales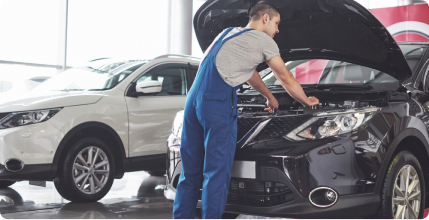 Building Trustworthy Auto Services
Want to experience excellent auto-servicing facilities at attractive discounts and avail special offers for we provide a wide variety of services from minor scratch, punctured tire to fixing dent, suspension adjustment, cash wash, full car polishing, etc.
Service Specials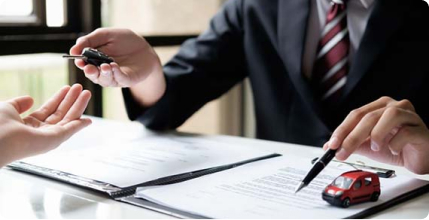 Car Financing For Any Situation
With us get loans for new and used vehicles, get a loan for up to 100% of the vehicle value, enjoy a long loan tenure, leasing option with flexible payment, quicker disbursements make funding simple, enjoy attractive interest rates, doorstep service, and a simple, fast and transparent process.
Vehicle Financing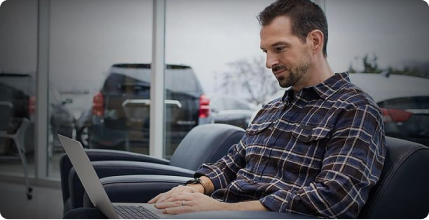 Auto Trade In Used Cars Of All Kind
With us, you can book your deal at a competitive price. We welcome automobile of all kinds ranging from SUVs, cars to vans, and jeeps. Sell your used cars to us near you and we'll provide you the best price in cash. Thereby providing you with a wide choice for the right car decision.
Vehicle Trade In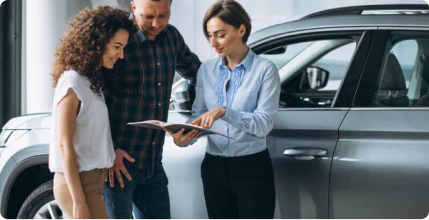 Shop Vehicles Online
Find your right car at the right time with exceptional shopping experience. We offers cars, trucks, SUVs, Sedans and every vehicle inventory that fits every lifestyle. We know our customers have a lot to consider when making car purchase and we want you to drive away with confidence. Whether you are looking for an SUV, Sedan, or Truck our pre-owned inventory provides options so you can find the right car for your needs.
Certified Cars
Review From Google (Most Relevant)
Highly recommend working with Jordan Cochran (Sales Advisor) for 10 out of 10 Vehicle Buying Experience. I recently took a delivery of '19 X7 CPO. This was my 4th BMW CPO purchase and first one with Schomp BMW. Being out of state buyer (Chicago, IL), Jordan made sure everything was smooth as if I was there at their dealership. Jordan meticulously went over the detail report of the vehicle, diligently working on deal closing, and made sure vehicle is in great care when handing it over to transport carrier. The X7 arrives in Chicago from Colorado as good as coming out from their dealership. Thank you Jordan and I look forward working with you on our next purchase soon!!
By far the best car buying experience I have ever had. The entire staff was extremely knowledgeable and helpful. Our sales representative David Lee was wonderful and made the entire process simple and you can tell he truly cares about his customers.
Senator Bennett Pettersson (Imyourchauffeur)
I now go to Larry H Miller for my Honda's, BMW, Nissan, MBZ, and Mercury. I used to go to Schomp for 7+ years… Reasons I moved my business to Larry H Miller is: They provide me with my dealership discount, they also provide me with a Lyft, from and to their dealerships, oil changes are handled within 45min (every time except one time where we found I needed a water pump so they took care of that while providing me with a new Nissan loaner free of charge). And the service advisory team has been friendly and extremely professional with strong communication skills. I was indeed saddened when Lisa Schaump appeared to not only lose those qualities, but did so intentionally. I've moved my cars and two of my associated dealerships away from Schomp to Larry H Miller and three small independent mechanics. Not just for price, as you can tell by my text here, but for the personal touch.
Ally on the sales team was fantastic. From my first communication with her, all the way until the final signature, she was a pro. Also, the service group assisted me with some final agreed upon items The entire purchase of my CPO BMW was a good one. Very responsive and helpful through the process. I'll consider Schomp BMW for future purchases.
I've been a Schomp customer since 2014 and had a really good experience until now. I went there a couple of days ago to try to buyout my lease. When I got there they told I had to talk to the last representative I spoke with in January. The rep sent a message through the receptionist that I had to schedule an appointment to check my tires before buying out the lease and it there is a two week wait. I asked to speak to someone else since the rep did not even have the courtesy to speak to me face to face. They sent another rep, and said to call him the next day to schedule the service appointment. He said I need to wait for two weeks and then that the buyout process would take a whole day. It looked like they had no interest in helping me. I left pretty unsatisfied. Instead of calling Schomp the next day I called BMW of Denver Downtown. They were extremely professional and helpful. They told me I could come at any time. I wen there on a Saturday and they were extremely nice and helpful. The whole transaction took two hours and a half and did not have to wait a two week period. The service at BMW of Denver is superb when compared to Schomp. I'm a happy customer and will go there the next time I buy a new car.
If you want to feel like a million bucks when buying a car, this is the place to go. There's a reason Schomp BMW is considered the #2 BMW dealership in the country, and while I haven't been to the #1, I wouldn't be surprised if they sped past the competition. I just purchased a new BMW M440i here and it was the best car buying experience I've ever had. I had been looking at trading in my vehicle, so I went to multiple places to see what vehicles they had and what they would offer me for mine. While Schomp BMW didn't offer the most money for the trade-in, it was very fair and made me happy. Everyone I met was extremely professional, courteous, and made me feel like I wanted to be there. They weren't pushy, they were honest, and I couldn't have asked for a better team. Let me contrast this with my experience at Arapahoe Hyundai (Genesis). If you're looking at purchasing a Hyundai or a Genesis, drive 15 minutes West on Arapahoe and visit Genesis of Littleton on Broadway. That is, unless, you enjoy getting "taken out back." I won't delve into the details of the dishonesty and skeevy practices that occurred at Arapahoe Hyundai, but if I'm looking to spend $80k on a new vehicle, they would be the last place I would go. Even though they offered $2,500 more on my trade-in, it's the little things - like being offered a bottle of Fiji water or a fresh cappuccino - that really go a long way. Back to Schomp BMW, I truly enjoyed every minute I was in the store, and I've enjoyed every 1/4 mile leaving it. I have nothing bad to say about any of the other local BMW dealerships, but being the #2 store in the country has its perks. They get priority over quantity and quality of vehicles - ones you may never find for sale within a 1,000 mile radius. Thank you, and I look forward to purchasing our next BMW from you soon.
This will be a bit of a long review, but worth the read as a warning. In September, I had such a terrible experience here that I had to stop all services being rendered in the middle of the process and take my services to Winslow in Colorado Springs instead. First, when I called in I was informed that I only had two options for my lease that ended in December - I either had to do a safety inspection or a certified-pre owned inspection before I could finance the vehicle. I wasn't told nor advised that I should instead just wait until my lease is up in 2 months because I therefore wouldn't have to pay for either inspection. Second, when I brought my car in for the inspection and a regular maintenance service, I had to wait entirely too long to even be seen. Then, the loaner that I was given did not have any fuel. After they fueled the vehicle, we discovered a jar of an unknown liquid that was beginning to mold, dog hair in the rear of the vehicle, and at least 10 separate test drive documents. These documents contained very personal identifiable information, such as names, addresses, phone numbers, and more of these customers test driving the vehicle. When I informed the service manager of these issues, he apologized but didn't have an explanation, nor a solution. I was told that to make up for this error, my gas tank for my personal vehicle would be filled at no cost to me when I pick my car up. That did not happen. Then the next day, I received a call from them asking me where my key was and who I handed it to because they lost it. Finally, as I was driving from Colorado Springs to this location, I notified the associate that I was working with (Drew) that I would arrive by 11:15am, our previously agreed upon time. He then stated that the inspection for my car was not yet completed and would not be until later that afternoon. It was supposed to be completed days before, but when asked, he stated that it just wasn't done yet and apologized for the "miscommunication", when there was in fact, no communication. This is when I decided to stop this process because I no longer felt comfortable with their competence with my car and this process. I spoke to the sales manager and he apologized for the entire ordeal and wanted to make up for it by offering for me to instead lease a new vehicle, when I had stated many times that I wasn't interested in a new lease because I wanted to keep my car. Also, it was agreed upon that my car would be serviced for regular maintenance but their service was incomplete. A day after receiving my vehicle back, a service light appeared and I needed to add coolant when all fluids should have been checked as a part of maintenance. It was an overall horrible experience and I would never recommend that anyone receive services here, unless you want unreliable and unknowledgeable service.
I am 67 years old and bought a used 2019 Ram from Schomp BMW. Our sales person was Tyler Witt. I have purchased many vehicles in my life and have never had a more pleasant experience at a dealership. Their one price no haggle business model works. There were no added charges like $875 dealer prep fee and they gave me a great price on my trade-in. But what made it a great experience was Tyler Witt. His friendly and truly caring interactions with me as a customer is what put Schomp BMW over the top. OH, and the truck we bought was spotless and perfect in every way. Great job Tyler.