Richmond BMW- BMW dealerships Midlothian
Is this your Business?
Customize this page
Claim this business
Dealership Services - Service, Finance, Sales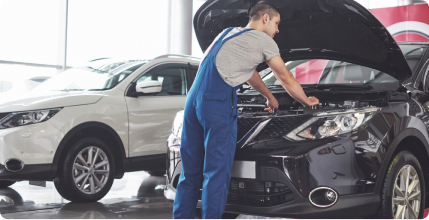 Building Trustworthy Auto Services
Want to experience excellent auto-servicing facilities at attractive discounts and avail special offers for we provide a wide variety of services from minor scratch, punctured tire to fixing dent, suspension adjustment, cash wash, full car polishing, etc.
Service Specials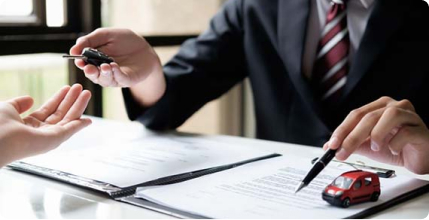 Car Financing For Any Situation
With us get loans for new and used vehicles, get a loan for up to 100% of the vehicle value, enjoy a long loan tenure, leasing option with flexible payment, quicker disbursements make funding simple, enjoy attractive interest rates, doorstep service, and a simple, fast and transparent process.
Vehicle Financing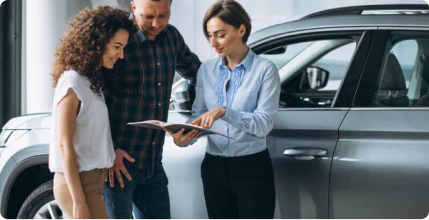 Shop Vehicles Online
Find your right car at the right time with exceptional shopping experience. We offers cars, trucks, SUVs, Sedans and every vehicle inventory that fits every lifestyle. We know our customers have a lot to consider when making car purchase and we want you to drive away with confidence. Whether you are looking for an SUV, Sedan, or Truck our pre-owned inventory provides options so you can find the right car for your needs.
Certified Cars
Review From Google (Most Relevant)
By far the best BMW dealership in the Richmond Area. I first went to the Richmond based dealer, and after spending an hour there, I didn't even get to see or sit in a vehicle (Yes, they had one, I could see it through the window sitting at the salesman's desk.) Fast forward two-three days, and my wife asked me to try out the Midlothian location and I'm glad we did. Great experience and they helped us through the entire process and got us in a car we love (2022 X3). Save yourself the time and effort and go to this one. It's definitely worth it!
My Wife made an appointment with the dealership to have work done, we were given an appointment of Sat at 8am. I was there for service at 7:55 Saturday morning. After handing over the keys and waiting around for a bit I was called back over to the counter and told that all of the parts were not there and I would need to reschedule and come back another day of my choosing. I was then told by "Chad" if I had called ahead to ensure the parts were in stock he could have saved me a trip. (Side note, I assumed when the appointment was made that the business would ensure that all items would be present to complete the work that said business stated it could do on said date at said appointment. I guess that is my fault for assuming businesses are aware of what an implied task is) never the less my wife showed up at the dealership 10 min early to our second scheduled appointment and was greeted with surprise and asked if she was sure that she had showed up on the correct date as there was no record of that appointment. Luckily my wife saved the text we received confirming the appointment. The employee behind the counter told my wife that our car would be "fit in" and explained that "you know how it is around the holidays…busy." My wife works by the way, and she proceeded to wait 4hours without the offer of a loner car while services were completed. She then happened to get up to get a drink of water and saw her car was sitting behind her so she went to the counter and asked how much longer until she could settle up and be on her way, at which time the employee, without checking anything told her it would probably be a few more hours because the vehicle was still being worked on. This is when my wife pointed to her vehicle that was parked out front asking how long it had sat there? Needless to say our experience was less than desirable. I would venture a guess that we are not the only ones who have experienced this level of service at this particular location. I hope this review will assist management in correcting these issues moving forward.
I had a great experience at Richmond BMW Midlothian. Brandon was my sales person and he was very polite and professional. I told him what I was looking for, he searched the database and found all of the vehicles that fit my criteria. He then gave me the information that I requested, I test drove several vehicles and then he gave me time to make a decision. I really liked how he didn't try to push me to make a decision. He's a great salesman!
I have a 2018 BMW 430i and a 2013 328i. They serviced both of my cars. Hector is absolutely amazing and very honest. Scott McCormick is the service advisor we use, Hector the Service Manager makes sure everyone of his customers walks away with confidence he has made sure the job was done and done correctly. I'm so lucky to have these guy close to my home. They are always pleasant and make sure any issues are taken care of if they should arise. These guys provide excellent customer service. They are patient and always listen to my concerns. They definitely will service my cars forever. Hector and Mr. McCormick are honest and will make sure the job is done , and done correctly. You will not regret taking your BMW to them.
Scot at BMW on Midlothian turnpike in Midlothian, Virginia is the best customer service representative I've ever worked with! He has gone above and beyond for me every single time I have had to bring my car in for any reason. He responds quickly & makes me feel like I am his only client. He is most definitely an asset to BMW & an excellent representative of their brand.
A fantastic experience from start to finish. Definitely a place that will go the extra mile for their customer. They handled a trade-in, found the perfect vehicle for me, answered all of my questions, found someone to beat my own bank's financing, and took the time to show me all the ins-and-outs of the new BMW models. I'm really glad to have chosen this location for my new car purchase.
Service at Midlo BMW on my 2020 330i was awesome. Lance worked with me to set up an appointment with a Loaner Car available. He was extremely helpful and informative from the first call to me picking up my car. In addition to the normal required servicing; wheel balance and rotation were performed as well as a four wheel alignment. The workmanship was spot on. Car has never driven this well. Great team. great communication, great experience!!
The process of scheduling my service to the actual appointment day was smooth and efficient. Jeff was great to get me in and out quickly since we were expecting bad weather later in the day and I live 50 mins away. He was even able to complete a service so I will not need another service until next December. I definitely recommend Richmond BMW of Midlothian.