Priority Acura- Acura dealerships Chesapeake
Is this your Business?
Customize this page
Claim this business
Dealership Services - Service, Finance, Sales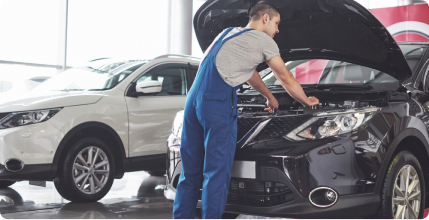 Building Trustworthy Auto Services
Want to experience excellent auto-servicing facilities at attractive discounts and avail special offers for we provide a wide variety of services from minor scratch, punctured tire to fixing dent, suspension adjustment, cash wash, full car polishing, etc.
Service Specials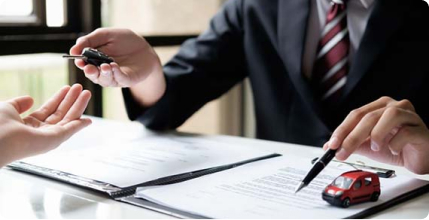 Car Financing For Any Situation
With us get loans for new and used vehicles, get a loan for up to 100% of the vehicle value, enjoy a long loan tenure, leasing option with flexible payment, quicker disbursements make funding simple, enjoy attractive interest rates, doorstep service, and a simple, fast and transparent process.
Vehicle Financing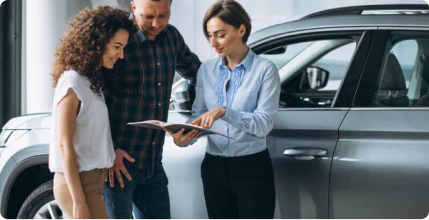 Shop Vehicles Online
Find your right car at the right time with exceptional shopping experience. We offers cars, trucks, SUVs, Sedans and every vehicle inventory that fits every lifestyle. We know our customers have a lot to consider when making car purchase and we want you to drive away with confidence. Whether you are looking for an SUV, Sedan, or Truck our pre-owned inventory provides options so you can find the right car for your needs.
Certified Cars
Review From Google (Most Relevant)
Service is HORRIBLE!! I bought a brand new 2023 Acura integra and brought it in for a oil change on my set appointment time. 5hours later I pick up my car and there's a huge bolt in my tire! My tire was completely flat on the rim! After arguing for hours I was told they couldn't do Anything until I talk to the service manager Justin. Justin was a completely unprofessional ignorant manager! Talked to very me disrespectfully. They patched my tire but I asked for a new since It's a new tire and car. After arguing with him for a hour he said "sounds like you won't stop until I give you one ". Over a month later and still no tire as I was promised. He also had the nerve to ask me to write a good review for the tire! Don't go here and be tricked, the service is trash go to Acura on Virginia Beach Blvd! They appreciate your business!
Google won't let me post a second review of Priority Acura, so I had to use a friend's email :( This is about the second time I received a service/repair from Priority Acura. I think they are trying to turn me into a fan, instead of a customer. I asked for an oil change, but Brandon Mosley found that I need a coolant service - yes, please & THANK YOU! The new service manager, Justin, allowed Jasmine Joyner to drive me around to the bank & phone store while my car was being service. My pick up driver, Becky Starbucks, did a wonderful job selling me on Manager Justin's borrowed Honda vehicle. She & I worked hard to kick him out of Honda's heated seats, but Salesman Michael Lea couldn't allow it! LOL! My vehicle was serviced, Priority Acura staff members treated me with care, respect, and a lot of humor (I can be unruly when heated seats are kept from me)! I think I'm going to give them one more chance to keep me as a satisfied customer and not an absolute FANATIC of Priority Acura's customer service. I hope you get a chance to experience their service! It really is wonderful!!
I called to see if my tires were covered .I had a nail on sidewall of tire. Service Agent Brandan assured me that they were and gave me an appointment for the next day ! Tires bought from Acura have a 2 year road hazard. Brandan got me in and out with a brand new tire ! It took maybe an hour. Priority Acura is lucky to have people who know what they are doing.
My first experience with Priority Acura was as a CarShield customer seeking a repair shop. Calling around and hearing 'no' was no fun; but then Priority Acura told me to come in. Priority Acura service staff were respectful and friendly. Brandan Mosley didn't make me feel silly for asking questions about the service option. Jessi Siebert is wonderful as the CarShield representative at the dealership! She is knowledgeable and knew when to not add a service on the claim that CarShield might not have covered [I only wanted the items that CarShield covered completed]. Even the part time driver Jasmine Joyner was great! Ms. Joyner was courteous and efficient when she needed to get me back and forward between my home and Priority Acura. With customer service this good, I may come back even if I don't have a CarShield issue.
This dealership sold me a bad car and tried to cover it up. Had me paying out of pocket in order to get the car fixed but is unable to tell me where the money went to that was suppose to be for my car to be fixed. They also ran my credit for another vehicle after the purchase of my car without my permission or signed paper work to give them permission to.
If I could give negative stars I would. We purchased a car and traded in our old one. We provided a 14 day payoff amount to Priority Acura and it took them over 6 weeks to pay off our trade in. In the mean time we had to keep making payments on a car we didn't own anymore. The finance manager kept dodging our calls and e-mails…. If you can avoid doing business with this dealership I would. I will never return here for anything.
Great service here salesman friendly I especially like Rich he helped me with 2 vehicles . I love my 2019 Acura RDX ASpec
Took my Acura in for state inspection failed for front and rear mounts being broke I replaced myself, took my car to two other places and it passed, called the service advisor Jessi Siebert asking how her inspector determined if they failed or not, she got irate and unprofessional and hung up the phone on me, they are very unprofessional and I all included a pic of the mount they said was broke, nothing but a bunch or thieves… if I get a day off i will definitely be contacting the State Trooper to put their inspection license under review.