Larry H. Miller Downtown Honda Spokane - Honda dealerships Spokane
Is this your Business?
Customize this page
Claim this business
Sales Hours
Currently Closed
Service Hours
Currently Closed
Service
Monday
Tuesday
Wednesday
Thursday
Friday
Saturday
Sunday
Sales
07:00 AM - 07:00 PM
07:00 AM - 07:00 PM
07:00 AM - 07:00 PM
07:00 AM - 07:00 PM
07:00 AM - 07:00 PM
08:00 AM - 07:00 PM
Closed
Service
07:00 AM - 06:00 PM
07:00 AM - 06:00 PM
07:00 AM - 06:00 PM
07:00 AM - 06:00 PM
07:00 AM - 06:00 PM
08:00 AM - 05:30 PM
Closed
Dealership Services - Service, Finance, Cash For Car, Sales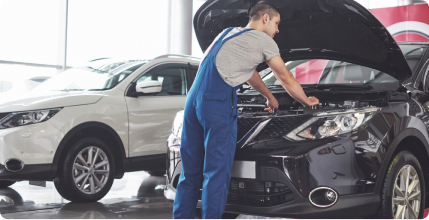 Building Trustworthy Auto Services
Want to experience excellent auto-servicing facilities at attractive discounts and avail special offers for we provide a wide variety of services from minor scratch, punctured tire to fixing dent, suspension adjustment, cash wash, full car polishing, etc.
Service Specials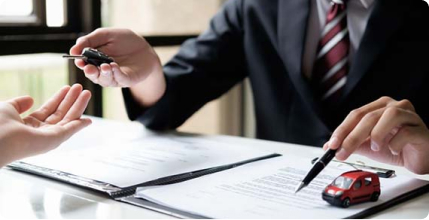 Car Financing For Any Situation
With us get loans for new and used vehicles, get a loan for up to 100% of the vehicle value, enjoy a long loan tenure, leasing option with flexible payment, quicker disbursements make funding simple, enjoy attractive interest rates, doorstep service, and a simple, fast and transparent process.
Vehicle Financing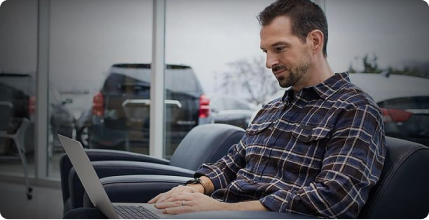 Auto Trade In Used Cars Of All Kind
With us, you can book your deal at a competitive price. We welcome automobile of all kinds ranging from SUVs, cars to vans, and jeeps. Sell your used cars to us near you and we'll provide you the best price in cash. Thereby providing you with a wide choice for the right car decision.
Vehicle Trade In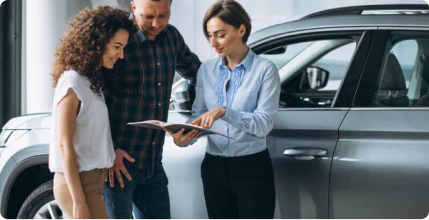 Shop Vehicles Online
Find your right car at the right time with exceptional shopping experience. We offers cars, trucks, SUVs, Sedans and every vehicle inventory that fits every lifestyle. We know our customers have a lot to consider when making car purchase and we want you to drive away with confidence. Whether you are looking for an SUV, Sedan, or Truck our pre-owned inventory provides options so you can find the right car for your needs.
Certified Cars
Review From Google (Most Relevant)
This was my first time buying a brand new car, Ted was very helpful through this life changing event. The process was very smooth, they did everything in their power to get me the car I wanted. That's really how the car business works, you negotiate on something that both parties are happy on. I told Shawn what price range I wanted and he got me the exact price, along with some extra things they did to help me out. I recommend buying here, not only because they have a car you might like but making a connection with your sales people matter and the gentleman I had were spot on. They are all very approachable.
We purchased a car July 22. We put 1,003 miles on it in 4 months. The pre-inspection report and the report yesterday when it was towed in were similar on brake wear. But suddenly it is a maintenance issue for a brake issue? A pin slipped and that isn't warranty but maintenance. I'm sorry, but a pin doesn't slip if there isn't a problem prior. Driving the vehicle for barely 250 miles a month and suddenly it is metal on metal and nope, not covered by warranty. The brake specialist I know even says that doesn't happen. I suppose had I know it was a maintenance issue, I would have gone somewhere that knows how to do brakes. When the vehicle was picked up last night, the record was discussed and it did not sound right when it was discussed. there would be a call back. Well call was received that says too bad. Too bad? Yes, too bad the vehicle was purchased here with the warranty. Too bad the vehicle developed a slipped pin that destroyed the brakes and needed fixed in a mere 1,003 miles. A slipped pin doesn't happen all the time. Brake issues don't happen overnight as per the conversation. Glad he worked there ten years and has had people come in the next day with brake issues. Too bad that wasn't information handed out when the vehicle was purchased. Definitely would have chosen to shop somewhere else. Super, definitely, completely unhappy.
Asked them to repair my window that works intermittently, it happened to work while it was in the shop so they refused to investigate it further and had the audacity to say, "maybe your window lock was on" and that they weren't going to open up the door to investigate further for a "perfectly functioning window". Came to pick it up after hours and showed the manager so he could see it with his own eyes that my window does not work in hopes that in the future they will believe their customers. I only went to them because I'm new to town and they were open on a Saturday and couldn't get an appointment elsewhere but it proved to just be a waste of time. They get 1 star because at least thankfully they didn't charge me for their "inspection" or lack there of. I would consider bringing your car elsewhere.
I always use Honda Parts & Service regarding my family's two Honda Car & Truck. The Service Manager in Spokane, WA knows how to provide excellent information regarding keeping my two Honda vehicles in excellent condition. Brian has the experience to talk about options and back it up with an outstanding service department. This Service Manager is a professional with no BS only what's best to keep our families safe & dependable.
Jennifer was very helpful guiding us through our decision to purchase a hybrid or not. She kept us up to date from initial purchase to delivery. We were especially pleased when she programmed the settings on the vehicle and our phones. She has even offered to meet with me to answer further questions and provide training. Appreciate the customer service.
I took my car in because I was getting a shimmy from the new tires Larry Miller put on. I was told there was no shimmy but I needed front brakes. I'm sorry. Don't tell me I don't feel a shimmy when I do. No, I don't feel the shimmy when I apply my brakes. I feel it while driving 60 mph down the freeway. I'm tired of businesses not wanting to accept responsibility for their work. What would it have taken to check the balance on those 2 new tires?
I would give zero stars if I could. Do not buy your car here, especially if you are a first time car buyer from a dealership. Larry H. Miller can, and absolutely WILL take advantage of you. I have had my HRV for 4 months and have had nothing but issues since driving it off the lot. I purchased extra coverage for my vehicle too, which conveniently hasn't covered any of the issues I have had with my car. Since purchasing this car in July I have had to have the brakes fixed, replace all the tires, and now the battery. Go literally anywhere else, because they will NOT take care of you here.
Bill Schulman was fantastic in every way. He was VERY understanding and patient. He brought it about! Bill and the crew are fantastic! Shopping for a car has always seemed overwhelming to me, but these guys made it simple! Can't wait for a new automobile in the future! Will undoubtedly make another purchase here! Bill, many thanks for everything!💓💯💯💯💯💯