I- 79 Honda- Honda dealerships Mt Morris
Is this your Business?
Customize this page
Claim this business
Dealership Services - Service, Finance, Sales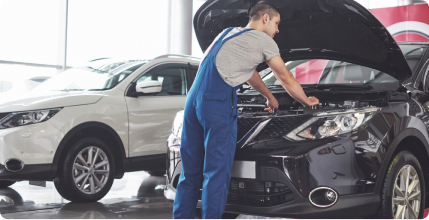 Building Trustworthy Auto Services
Want to experience excellent auto-servicing facilities at attractive discounts and avail special offers for we provide a wide variety of services from minor scratch, punctured tire to fixing dent, suspension adjustment, cash wash, full car polishing, etc.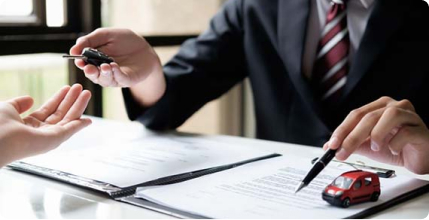 Car Financing For Any Situation
With us get loans for new and used vehicles, get a loan for up to 100% of the vehicle value, enjoy a long loan tenure, leasing option with flexible payment, quicker disbursements make funding simple, enjoy attractive interest rates, doorstep service, and a simple, fast and transparent process.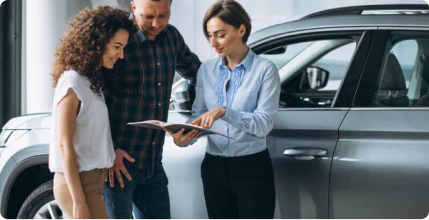 Shop Vehicles Online
Find your right car at the right time with exceptional shopping experience. We offers cars, trucks, SUVs, Sedans and every vehicle inventory that fits every lifestyle. We know our customers have a lot to consider when making car purchase and we want you to drive away with confidence. Whether you are looking for an SUV, Sedan, or Truck our pre-owned inventory provides options so you can find the right car for your needs.
Review From Google (Most Relevant)
I-79 has always been good to us, and this time was no different. Doug McCarty helped us find the perfect vehicle, as always, and walked us through all the bells and whistles of our new CR-V. Erika in finance was great to work with as well. Always a positive experience at I-69 Honda!
We stopped in to see what our options might be in getting a new car that would better suit our needs. We have purchased previous cars from Joe Romeo's. This time, as with our previous times, was a wonderful experience. We walked in and drove home in a new car the same day, now that's quality customer service!! We are enjoying our car, and appreciate the fact if ever we need anything, Joe Romeo's will be there to help.
The staff at I79 Honda are so kind and helpful! We were traveling through from out of state on our way to the beach when our car started smoking and the "check engine oil level" light came on. We had our car towed to I79 Honda where they quickly diagnosed the issue and got us back on the road within a couple of hours. I am so thankful that they went out of their way to help us on such short notice!
I debated on whether or not to post a review BUT I'm extremely unhappy with my visit earlier today at I-79 Honda. I think there are a couple of issues that need to be addressed here, but I'll start with my first issue. I went to schedule a service appointment yesterday online and the form states that you'll receive confirmation 12 hours after scheduling. This morning, I called to make sure that my appointment had been confirmed and was told that it hadn't and since I've never been at the dealer before it couldn't go through. This is a major flaw as I've scheduled service online at 2 prior dealers that I hadn't been to previously with no issue. Those dealers actually used some sort of calendar software as opposed to a simple fill in the blank form that has to be read by a person and scheduled like this dealer. Not a huge deal. My real problem started when I got there. When I walked in, a service advisor and mechanic were arguing in the customer area. I thought it was interesting that the focus was on the argument and not the customer. On the phone, I was told that this dealer does walk in "express" services in which they don't need a super skilled mechanic, fine. In my Accord, Carplay had been sporadically and would stop playing music/freeze. Today, it completely froze up and I informed the service advisor of this. He said that I'd have to schedule an appointment to get a full diagnosis, but that he'd have someone look at it and see if it needed an update or anything. When my car was done, I asked to see if they had even looked at the infotainment system and the man replied no, proceeding to tell me what I had done like I didn't know. It takes very little time to look into this issue and the fact that the service advisor lied to me doesn't make me very happy on top of all I experienced from this dealer. I will NOT return to this dealer, as it seems from the reviews this is an issue with the service department. May I add, this car is less than 3 months old - very much in warranty. Ridiculous!
Yesterday, 07/06/22 around 5:30 pm, I went to pick my car after ordering some pieces for repair (over $2,000), and being told that it is was going to take a couple of days to get them. I picked my car after the service hours, in the car sale section. The man who met me there, since the beginning was extremely rude and reject to give me any kind of information related to the service. He just told me that I had to pay $104 even though that when I talked, earlier, on the phone with the service person, nothing was mentioned. The previous man that I mentioned, supposedly, was the manager of the store. Then a second man came, supposedly the owner of the dealership, and he was extraordinarily discourteous, insolent, and even verbally violent. I was stunned, and completely stupefied. I do not want to think because I am Latino, but I cannot find the right answer to this attitude. It is unacceptable this kind of treat to somebody who was just trying to find explanations for something. Something must be done to correct this kind of situation!
I planned on seeing 3 cars this past Saturday and called that day at 3pm to make sure they were open until 5pm; they confirmed they were. I then called at 4:00pm to tell them the 3 cars I would want to see, but nobody answered any of the extensions. I continued to call until I got there at 4:30pm (I live over 40 minutes away). Everything was closed. I consider it horrible business/customer service to post hours that are a lie and to be lied to on the phone. I was directly told on that day that they would be open until 5pm. Use caution when going to this dealership - honesty is not their policy. I then went to Premier Nissan of WV, which was open until 7pm. They were extremely friendly (even in the cold/rain) and there at 6:30pm when I arrived. Furthermore, they were not surprised to hear about problems with I-79 Honda (apparently it is fairly common to have a variety of problems).
Horrible to deal with when it comes to buying. When I found a better deal the sales manager at the time told me never to come back even for service. Once the dealer relocated and staff changed setting up service was easy and talking to sales staff improved. Over time the dealer continues to treat customers poorly and only help when they see $$$. The online scheduler does not work. The service department was rude regarding it and instead of saying so online they send an email to you hours later to call them. After you feel like you have everything set up and ready they can't see you or the wait is long. The dealership is poorly placed with nothing nearby to kill time if you are able to see them for service. I don't recommend seeing them for sales or service. Awful and Honda has been contacted.
I just spoke to someone in finance to simply get a phone number and company name for an extended warranty because I'm currently at work and don't have my vehicle. Whoever I spoke to was so beyond rude. Had I known it would be such a problem to ask for a phone number I wouldn't have called. I bought my car from them 2 years ago and was planning on returning but not after that. I understand people have bad days but that was ridiculous.