Honda Cars Of Bellevue- Honda dealerships Bellevue
Is this your Business?
Customize this page
Claim this business
Dealership Services - Service, Finance, Cash For Car, Sales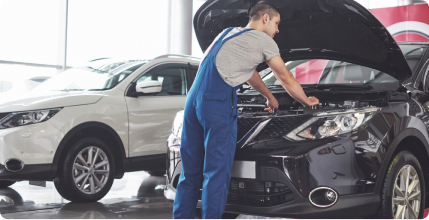 Building Trustworthy Auto Services
Want to experience excellent auto-servicing facilities at attractive discounts and avail special offers for we provide a wide variety of services from minor scratch, punctured tire to fixing dent, suspension adjustment, cash wash, full car polishing, etc.
Service Specials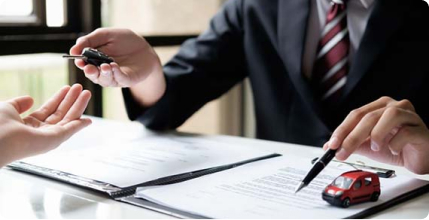 Car Financing For Any Situation
With us get loans for new and used vehicles, get a loan for up to 100% of the vehicle value, enjoy a long loan tenure, leasing option with flexible payment, quicker disbursements make funding simple, enjoy attractive interest rates, doorstep service, and a simple, fast and transparent process.
Vehicle Financing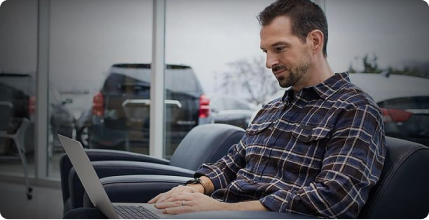 Auto Trade In Used Cars Of All Kind
With us, you can book your deal at a competitive price. We welcome automobile of all kinds ranging from SUVs, cars to vans, and jeeps. Sell your used cars to us near you and we'll provide you the best price in cash. Thereby providing you with a wide choice for the right car decision.
Vehicle Trade In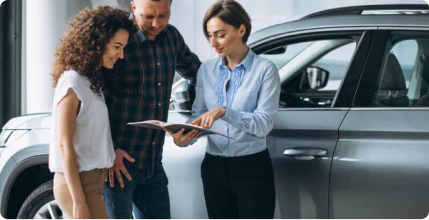 Shop Vehicles Online
Find your right car at the right time with exceptional shopping experience. We offers cars, trucks, SUVs, Sedans and every vehicle inventory that fits every lifestyle. We know our customers have a lot to consider when making car purchase and we want you to drive away with confidence. Whether you are looking for an SUV, Sedan, or Truck our pre-owned inventory provides options so you can find the right car for your needs.
Certified Cars
Review From Google (Most Relevant)
I was looking for a S2000 for my son and they had the perfect one in stock. Alex was great to work with being that I am in New Mexico. He treated me like I was right there in front of him the entire time. He was always available even when he was off work. He helped me to get the best price and then went above and beyond by helping arrange the shipping for us as well!! Alex will help you whether you are in person or dealing with him on from another state. He is really great at helping you!!
The wait time was a bit over two hours for a brake flush and oil change, which was unexpected. I'd called to make an appointment the day before, but was told to come on in - no appointment required. The service advisor was helpful in letting me know price and such up front, but the time would have been helpful for planning. I'm also used to a different dealership where they vacuum your car and make it look pretty awesome when they give it back, so that was different. I just know how to manage expectations for next time, and what the differences are between the two dealers/brands now. Nothing terribly negative experience-wise, just an honest review. Hopefully it's helpful!
When you are buying a vehicle, this place is wonderful. When you are having your vehicle serviced, this place is a nightmare. At a scheduled oil change I asked if they could fix a nail in a tire. The said they could do it, and for an up sell would rotate the tires. After waiting for two hours, they rotated the tires but did not fix the nail. How can you trust a dealership repair shop if this is their attention to detail?
Always great customer service at Honda Cars of Bellevue! Pat, Rick and the Service Team have been taking care of our vehicles for almost two decades. Nothing but complete satisfaction every time! Very knowledgeable and professional.
I just received our Honda Odyssey back from 30 days for hail repair. The van had trouble starting so I had the battery checked at another repair shop and they told me it's probably the starter because the battery was good. It was late and we were set to leave to visit a very ill sister in law in Phoenix but I decided to wait and try Bellevue Honda the next morning. I was at the service door and was met by Terri. I told her the situation and the gravity of our need to leave. She had a service tech (I did not get his name) look at the van right away. He pointed out the problem maybe the battery post. I said I had the battery was checked out and was told it was the starter. He said I'll check the battery just in case. It ended up to be the battery and the van is running great. The tech could have easily said it was the starter and taken advantage of the situation. I want to thank Terri and the Technician it is good to know there are honest service people that care! We are now on the road knowing the van was repaired to have one less worry. Again to Terri and Technician Thank You
Friendly efficient staff greeted us at this dealership.We went one day. Test drove a car & bought it. Picked it up the next day with just over an hour of paper work & explanations of all the electronics. We already know the service department is great because we have a 94 a Civic hatchback eith almost 300,000 miles. GREAT PLACE!
I was looking to buy a car and was strongly considering Honda of Bellevue because I know what Honda quality is. After hearing how my friend was treated after purchasing a Jeep Liberty it's clear to me that the customer most definitely does not come first. This is astonishing and frankly unacceptable. I'm aware of the details of when he purchased the car and seeing your comments blatantly lie and try to mislead people reading the comments is astonishing and extremely unprofessional. This is unethical of you to do and I strongly recommend changing how you do business with loyal customers.
Service rep was courteous and explained my questions re: fees, time, and any warranty. The Service Dept. got me in on drive-in service a few minutes before 4:00 p.m. on a Friday. As a regular customer I was in their system. Service was timely as explained ahead of time. Waiting room had snacks, coffee and TV. Total cost of battery replacement included the $75 (1/2 hr) diagnostic fee. They answered my question re: radio settings.