Hansel Honda- Honda dealerships Petaluma
Is this your Business?
Customize this page
Claim this business
Dealership Services - Service, Finance, Cash For Car, Sales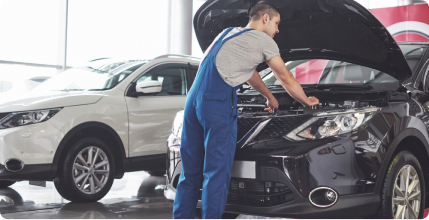 Building Trustworthy Auto Services
Want to experience excellent auto-servicing facilities at attractive discounts and avail special offers for we provide a wide variety of services from minor scratch, punctured tire to fixing dent, suspension adjustment, cash wash, full car polishing, etc.
Service Specials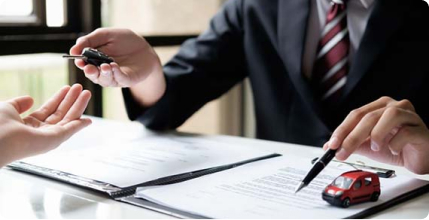 Car Financing For Any Situation
With us get loans for new and used vehicles, get a loan for up to 100% of the vehicle value, enjoy a long loan tenure, leasing option with flexible payment, quicker disbursements make funding simple, enjoy attractive interest rates, doorstep service, and a simple, fast and transparent process.
Vehicle Financing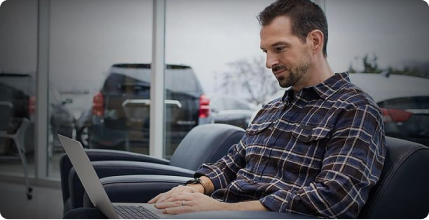 Auto Trade In Used Cars Of All Kind
With us, you can book your deal at a competitive price. We welcome automobile of all kinds ranging from SUVs, cars to vans, and jeeps. Sell your used cars to us near you and we'll provide you the best price in cash. Thereby providing you with a wide choice for the right car decision.
Vehicle Trade In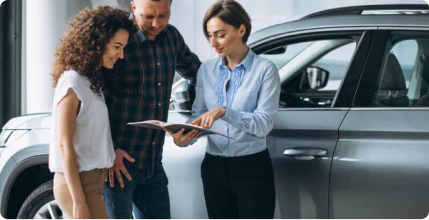 Shop Vehicles Online
Find your right car at the right time with exceptional shopping experience. We offers cars, trucks, SUVs, Sedans and every vehicle inventory that fits every lifestyle. We know our customers have a lot to consider when making car purchase and we want you to drive away with confidence. Whether you are looking for an SUV, Sedan, or Truck our pre-owned inventory provides options so you can find the right car for your needs.
Certified Cars
Review From Google (Most Relevant)
They used to be good...but after 6 calls and an e-mail to help me with a recall issue I have been promised that someone would get back to me and have been repeatedly ignored for 9 months. Never once did anyone call back or respond to the email. We bought our last car there but will go to Manly Honda for the next one. Ignoring your customers is not a good business model.
I bought my 2022 Civic EX from Hansel Honda and will be recommending this dealership to anyone looking for a new car. I worked with Moises and he is an absolute gem of a salesman. Never tried to be pushy or upsell, and he always made sure that I was taken care of as I was waiting for the car to come into the dealership. From the day that I put in my deposit, he made sure that he sent me weekly updates on the car. If I ever had any questions, he was extremely communicative and tried to get everything taken care of in a timely manner. I was coming from Sacramento, so Moises made sure that the process was as smooth as possible and tried to work with me at every turn. While every dealership in the Sacramento area tried to sell their cars for way above MSRP, Hansel Honda sells their vehicles for MSRP. With that, and the excellent customer service I received, I will absolutely be coming back to purchase another vehicle with them when the time comes. Thank you again, Moises + Hansel Honda! You guys are wonderful!
David Febles helped us out today, and was very helpful! We didn't experience any kind of sales pressure from him, just courtesy and helped us find out what kind of car we can afford and what would work for us. We didn't end up buying today but we got a good idea of what to look for when we're ready!
David F. was knowledgeable and helpful. Super chill. No pressure. Found the answers we needed. Even though I didn't buy one today, will be requesting David in the future.
Hansel Honda is a great dealership. They are attentive and professional. Unfortunately, I wasn't able to purchase a new car from them because they did not have the color I want. However, their customer service is so great that I still want to leave them a great review. Side note: they immediately refunded my deposit within 1 or 2 days after I told them I no longer want to hold the incoming new car. So, If they have the car you want, buy from them!
Please read this review and be warned about Hansel Honda in Petaluma. I took my Honda Odyssey for a simple inspect and tire alignment before a 4hr road trip. I got my van back with both automatic power doors not working. I called immediately to let them know that they had messed up my vans power doors. McKenna was extremely defensive and even went to say "we did not touch the power doors. Strangely enough my gps wasn't working when I took my van there but after picking my van someone there without my permission had fixed the Honda and messed up my doors. McKenna pleasantly explained how I was supposed to pay $190+ to have them figure out what they messed up. In other words I took my van for one issue and got it back with one more problem and they want me to pay for them for intentionally messing my van.
Such an easy car buying experience. We weren't sure about a Honda when we went in to test drive a Honda Pilot, as we had never had one before, but boy were we surprised. Our sales person Marci was terrific and very easy to deal with. No pressure sale. We purchased a Honda Pilot that day! Would LOVE to buy from her again. Update - Have had a few Service Appointments and have had the BEST service experience with their Service Team. Jose Medina is a rock star. Very nice to deal with, friendly, and always explains everything.
We bought a new to us van in May of 2020. For some reason, our address was wrong in a couple places of the paperwork, but correct on most of the paperwork. We followed the directions the finance department gave us for correcting the documentation in the couple of spots where they put some random address instead of our address. So when we didn't receive our tags in a timely manner, we were surprised to learn that they had registered it to that random address instead of our correct address. We contacted the dealership and they said they would take care of fixing the problem. Imagine our surprise when renewal came and went in 2021 and we didn't receive anything. After spending hours on the phone with the DMV, turns out they still had the wrong address and Hansel hadn't updated anything. Things were supposed to get fixed and our tags were eventually sent to us. Fast forward to 2022 (2 years later) and DMV still doesn't have our correct address for some reason and I'm still dealing with DMV to get my registration tags. Now, that's the DMV's issue this year, but I wouldn't be wasting hours of my time every year on this if Hansel had done our paperwork right the first or even second time. I don't think we would purchase from them again.