Greenway Alfa Romeo FIAT of East Orlando- Fiat dealerships Orlando
Is this your Business?
Customize this page
Claim this business
Dealership Services - Service, Finance, Sales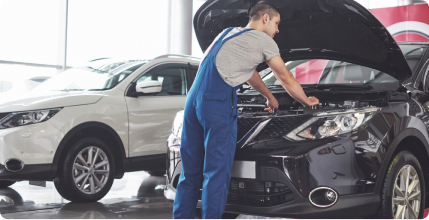 Building Trustworthy Auto Services
Want to experience excellent auto-servicing facilities at attractive discounts and avail special offers for we provide a wide variety of services from minor scratch, punctured tire to fixing dent, suspension adjustment, cash wash, full car polishing, etc.
Service Specials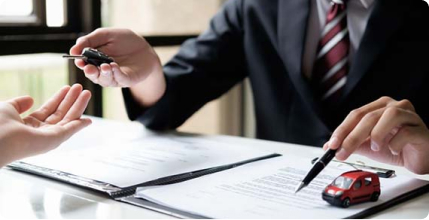 Car Financing For Any Situation
With us get loans for new and used vehicles, get a loan for up to 100% of the vehicle value, enjoy a long loan tenure, leasing option with flexible payment, quicker disbursements make funding simple, enjoy attractive interest rates, doorstep service, and a simple, fast and transparent process.
Vehicle Financing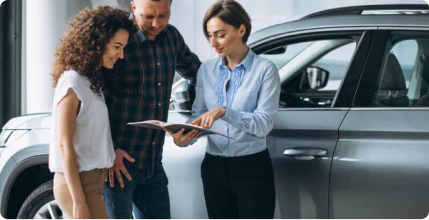 Shop Vehicles Online
Find your right car at the right time with exceptional shopping experience. We offers cars, trucks, SUVs, Sedans and every vehicle inventory that fits every lifestyle. We know our customers have a lot to consider when making car purchase and we want you to drive away with confidence. Whether you are looking for an SUV, Sedan, or Truck our pre-owned inventory provides options so you can find the right car for your needs.
Certified Cars
Review From Google (Most Relevant)
I initially called and quickly spoke to a parts advisor only to not have the proper vin.. when I called back 10 minutes later i waited 45mins to speak to a parts advisor. I work at a reputable repair shop I couldn't imagine how they treat everyday fiat customers if they treated a established business this way.
Up until this visit my experience was always fairly positive because of my regular service tech, Casey.I've always left glowing reviews. Unfortunately, he may no longer be there because I was assigned a new person. Although I'd made an appointment for a recall notice, they didn't have the part when I arrived. I had to leave the car overnight, which was challenging since my husband had to take off work to help me both days, instead of the scheduled one day. I was also having an issue in which my radio/navigation panel blacked out and my 2016 Fiat 500X car turned off while I was driving in the middle of heavy traffic. The service department could find no reason for it because the computer didn't show an error code. No attempt seemed to be made to check other potential causes and the explanation was, "I don't know what to tell you." When I went to pick up the car, the employees at the desk were very involved in a personal conversation with each other so I waited for a little over 5 minutes before even being acknowledged. Even though I spent $360 on brake work during my last visit, "the computer" said that never happened and that I'd declined it. I paid ANOTHER $288 for brake work but found my receipt when I got home. I reluctantly got in my car for the 30 minute trip home and was so scared and frustrated that they couldn't help me that I started crying. I don't know why I didn't talk to a manager, other than I felt overwhelmed and held little hope they would/could do anything else. I love my car but am now wondering if I should trade it in to avoid a mysterious, random and DANGEROUS shutdown in the future. Or, I'll see if I can find a mechanic who will try to go the extra mile.
Juan was amazing!!! I have been a customer for many years and had only dealt with one other advisor before, who was also great. I was concerned when I didn't see "my usual" advisor this morning but Juan not only met but exceeded my expectations. He was attentive and super quick to answer questions. Thank you, Juan, for such great service.
Best service. Second to none. Had to have my car towed to dealer from another shop. I wish I would've just sent it to Greenway from the beginning. Marina was so helpful.
Have been trying to get a fix approved for over a month. They have to contact the warranty company and they can't seem to be bothered to do so or call me back despite me giving them a week or more between each of my follow ups. Was happy with them up until now, but am now just frustrated. Although I do appreciate the random text they just sent me asking for a review.
Terrible customer service they had my car a week and a half never Called me to let me know what was going on, took six phone calls from me to them in order to get somebody on the phone just a release my car back to me. Manager didn't care service advisor didn't care never going back
There was a bit of a mix up with obtaining the tires, but Henry straightened everything out and was very efficient in making the transaction smooth. Thank you so much Henry.
Was quoted out the door $60 for an oil change (which is already insane) yesterday, showed up this morning, the service advisor I was supposed to meet was busy, and the advisor that helped me showed me a $70 charge up front, and I had to insist that I only set the appointment because of the price. She made a comment about 'we can give you a discount,' but didn't specify. Oil change took an hour and a half, even though I was there at 7:10am. Service advisor brought out a 'recommended service' list of $1750 worth of items, including a running light that has been out for years but they want between $400 and $650 to replace, $60 for front wipers, more for a rear wiper, etc. they also recommended new tires, even though mine should have 30k miles left on them, but didn't quote tires, only mounting and aligning. She didn't go over anything on the sheet, about if anything was a real concern or safety issue (certainly an E-brake adjustment or cracked/bad tires could be something worth discussing) or why any of it was recommended, she just handed me the sheet and said 'these are things our tech found,' and waited for me to decline. At checkout, I found the total to be what I was originally quoted, so at least I didn't have to fight too hard for that, but they didn't give me the results of the inspection, go over any future care that my car would need, balance/rotate the tires, or even top off the air pressure or run it through the automated wash. I paid 3x what I did a year ago for less service than what I got when Casey was there, and I was made to feel like I was an inconvenience by insisting they honor the price I was quoted. A $60 oil change isn't bad when I only get one every 8 months, but I have zero confidence that they even did any actual inspection at all. It seems like they saw the light recommendation in the system from my last visit, and added on wipers/tires/adjustments just to see if I'd opt in with no justification. I drove 30 minutes to get there because I have always gone there since I bought my car there and Casey always took great care of me, I don't think the service was there this morning. Just little things like air pressure or a car wash go a long way, and i absolutely expect a service advisor to go over the actual recommended service that I need and what to expect next visit.