Duncan's Hokie Honda - Honda dealerships Christiansburg
Is this your Business?
Customize this page
Claim this business
Honda dealer Christiansburg
Sales Hours
09:00 AM to 07:00 PM
Service Hours
07:30 AM to 05:00 PM
Service
Monday
Tuesday
Wednesday
Thursday
Friday
Saturday
Sunday
Sales
09:00 AM - 07:00 PM
09:00 AM - 07:00 PM
09:00 AM - 07:00 PM
09:00 AM - 07:00 PM
09:00 AM - 07:00 PM
09:00 AM - 07:00 PM
Closed
Service
07:30 AM - 05:00 PM
07:30 AM - 05:00 PM
07:30 AM - 05:00 PM
07:30 AM - 05:00 PM
07:30 AM - 05:00 PM
08:00 AM - 05:30 PM
Closed
Dealership Services - Service, Finance, Cash For Car, Sales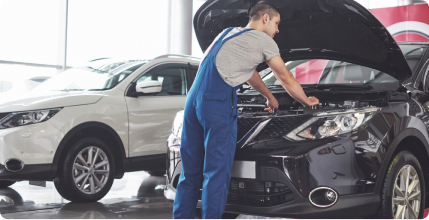 Building Trustworthy Auto Services
Want to experience excellent auto-servicing facilities at attractive discounts and avail special offers for we provide a wide variety of services from minor scratch, punctured tire to fixing dent, suspension adjustment, cash wash, full car polishing, etc.
Service Specials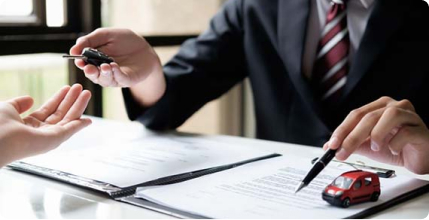 Car Financing For Any Situation
With us get loans for new and used vehicles, get a loan for up to 100% of the vehicle value, enjoy a long loan tenure, leasing option with flexible payment, quicker disbursements make funding simple, enjoy attractive interest rates, doorstep service, and a simple, fast and transparent process.
Vehicle Financing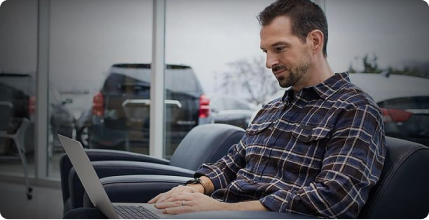 Auto Trade In Used Cars Of All Kind
With us, you can book your deal at a competitive price. We welcome automobile of all kinds ranging from SUVs, cars to vans, and jeeps. Sell your used cars to us near you and we'll provide you the best price in cash. Thereby providing you with a wide choice for the right car decision.
Vehicle Trade In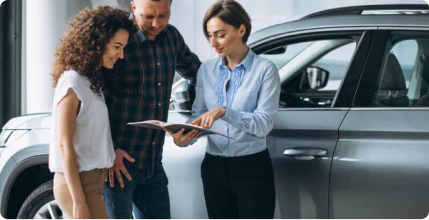 Shop Vehicles Online
Find your right car at the right time with exceptional shopping experience. We offers cars, trucks, SUVs, Sedans and every vehicle inventory that fits every lifestyle. We know our customers have a lot to consider when making car purchase and we want you to drive away with confidence. Whether you are looking for an SUV, Sedan, or Truck our pre-owned inventory provides options so you can find the right car for your needs.
Review From Google (Most Relevant)
Shop was amazing. Dropped my van off this morning with no appointment, and not only did I get it looked at same day, but I had parts in and installed for my original problem (air conditioning compressor) but they also handled a secondary problem as well (van door) all before 5:00 p.m. While nobody loves paying to fix an old vehicle, repair price didn't seem exorbitant. Duncan really came through in a big way for us since our time is precious. Thanks guys!!
The work that Duncan does is usually very good. However, I am not impressed with their timeliness. I had an appointment scheduled for 8 am. I took the shuttle back home and wanted to get the shuttle back to pick up my car when servicing was completed. However, they did not call me until 5 pm that my car was done. The shuttle stops running at 4:30. So, I had to drive my truck to pay before they closed and then my wife has to drive me back when she gets home from work. When I scheduled the appointment I specifically told them I wanted to use the shuttle but they took 9 hours to finish an oil change and transmission fluid change and the shuttle was no longer running. What is the point of an appointment if that is not the time they are going to work on the vehicle. The least they could have done was call earlier to let me know what was going on and I could have caught the shuttle and waited at the dealership until the work was finished.
We couldn't have had a better buying experience. We enjoyed working with Justin C. He was very attentive and knowledgeable. We changed our minds several times but he hung in there with us until we were able to make the right selection. We are really enjoying our purchase. We would recommend Duncan Hokie Honda to anyone.
Found the car I wanted last night. Spoke with Alan B. And sent in some minor paperwork and filled out their online financing app.. rented a car and drove two hours to pick up my car. I expected to be there half the day.. nope.. walked in at 11:00am and walked out with the keys 11:35am… no joke! I am still in awe of the experience. This no haggle pricing is the bomb! And to show you how solid the team at Duncan Honda is.. they even helped me drop off my rental and sent me home with Honda swag! Thank you Alan and Duncan Honda for making buying a car fun!
Went here to have my 2005 Honda Accord repaired after the battery light illuminated on my dashboard. The service advisor, Brandon, was very friendly and answered all my questions very well. I will certainly request him for future services. The mechanic called a few hours later and informed me that the alternator needed to be replaced, and gave me two options. Replace it with an aftermarket component for $630, or a genuine component for $1117. I went for the genuine one as I plan to keep my car for the longest time possible and always want the best for it. However, these prices are terrible (insanely high) for the service. They charged 3 hours of labor for a 45 minute job, because apparently "diagnostics" took a long time. Independent mechanics would have charged $389 for the same service with the aftermarket part. That's over $230 more than necessary. That being said, they did good work and offered me a free oil change for the high price. The turnaround time was also stellar at just one day. Around two weeks before this, I went for the 200,000 mile service, which entails replacing the timing belt, spark plugs, and an oil change. I had a great experience that time also with Brandon. Price was right, and the work was performed with care and quickly. Brandon even gave me the oil change free due to the high price of the timing belt and spark plugs, but when I say "high" here these repairs always cost a lot. The mechanic also provided a free 30 point inspection, which was appreciated as I hadn't serviced my vehicle for around 7 months prior to this. My vehicle has been working very well since both services, and I will consider returning for future maintenance needs.
Rick Hardy in finance was awesome! I purchased my new Audi through Duncan Acura Audi before they were bought out. Some issues came up with registration and insurance. Rick was super transparent with the process and was always willing to take my call or text even on his days off with questions. Car buying experience has been ruined in the past across the country, but this process renewed my hope. Great job all around!!
Had an 8:30 appointment for an inspection and headlight restoration. Time estimate: 2-3 hours. Documented time promised: 11:15 am. Called at 11:30. It wasn't ready. Was told it needs to sit in the sun to cure, but since it's raining, it has to cure inside and then they need to do the inspection (in other words they just started on it? hadn't started on it?). He (person who was overseeing the work) told me he'd call me when it was ready. As of 1:15, I hadn't heard anything, so got dropped off about 1:30 to wait at the dealership. Car was ready at 3. 6.5 hours for an inspection and headlight restoration!? Unacceptable. I've been told that they take those waiting ahead of those that drop off even though drop-offs have scheduled appointments, which is what had been happening to me previously. Consequently, for a year I went elsewhere for service. I decided to give them another chance. Nothing has changed. I'll continue to go elsewhere. I had to take essentially a whole day off from work, which should have only been about 3 hours.
I was driving from Knoxville, TN to Washington, DC when my Honda CRV alerted me to low tire pressure. A very friendly gas station told me my tires looked fine and it was probably the car computer. Not satisfied, I found the nearest Honda dealership—Duncan's Hokie Honda—which helped me immediately even though I had no appointment. My tire was damaged. They replaced it and had me on the road quickly. I'm very grateful to them for their help. 🙂