BMW Of Oyster Bay- BMW dealerships Oyster Bay
Is this your Business?
Customize this page
Claim this business
Dealership Services - Service, Finance, Cash For Car, Sales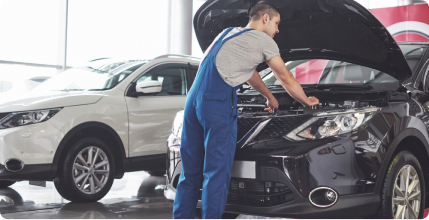 Building Trustworthy Auto Services
Want to experience excellent auto-servicing facilities at attractive discounts and avail special offers for we provide a wide variety of services from minor scratch, punctured tire to fixing dent, suspension adjustment, cash wash, full car polishing, etc.
Service Specials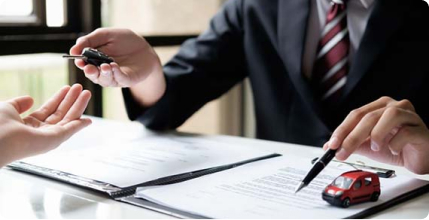 Car Financing For Any Situation
With us get loans for new and used vehicles, get a loan for up to 100% of the vehicle value, enjoy a long loan tenure, leasing option with flexible payment, quicker disbursements make funding simple, enjoy attractive interest rates, doorstep service, and a simple, fast and transparent process.
Vehicle Financing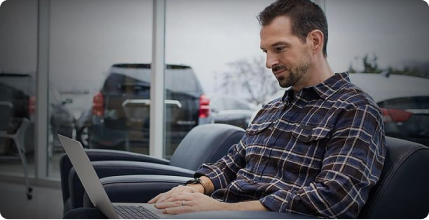 Auto Trade In Used Cars Of All Kind
With us, you can book your deal at a competitive price. We welcome automobile of all kinds ranging from SUVs, cars to vans, and jeeps. Sell your used cars to us near you and we'll provide you the best price in cash. Thereby providing you with a wide choice for the right car decision.
Vehicle Trade In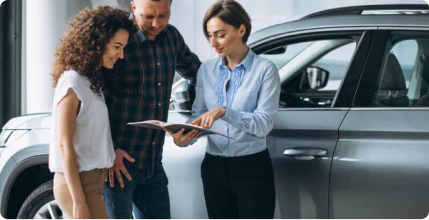 Shop Vehicles Online
Find your right car at the right time with exceptional shopping experience. We offers cars, trucks, SUVs, Sedans and every vehicle inventory that fits every lifestyle. We know our customers have a lot to consider when making car purchase and we want you to drive away with confidence. Whether you are looking for an SUV, Sedan, or Truck our pre-owned inventory provides options so you can find the right car for your needs.
Certified Cars
Review From Google (Most Relevant)
Joe G. was excellent to work with. Got me a price that I was comfortable with, hustled to find a vehicle that had most of what I wanted in a car, and overall probably the best car salesman I've had to work with. Of course, you need to temper your expectations on paying $$ in this market, but it's good to know dealerships like this exist where they try to be consultative instead of dogmatic of how things should be. Thanks Joe and team - you guys were a pleasure.
Well went to see a x7 and the guy decided to talk about his ex fiancé and how he cheated on him. My husband was just listening and silent. Didn't have a good experience ended buying Mercedes instead from Huntington and Carlos was amazing he didn't sell us a Mercedes he sold us his character
They sold me a "certified" 2018 M240i that had wheel locks (but no key), missing lug nuts, winter tires (in May), and a trashed suspension. There is no way they ever performed the inspection necessary for certification. When I went to replace the winter tires and learned about the locks, missing key, and missing lugs I called Oyster Bay and they essentially shrugged their shoulders. It cost me hundreds to get the locks drilled out and new lugs put in. Zero attention to quality.
If I could give them ZERO stars I would. This is THEEEE worst experience I've ever had purchasing a car. The receptionist Andrea has a nasty attitude that lies for the sales manager Kyle. I bought a 2020 meecedes benz from this bmw dealer, red flag #1. I paid in CASH $60k for the car and was told by Kyle he would order the cargo net that comes standard on all mercedes benz as wellas replace the missing all weather mat (NEVER got the mat). For 3 weeks Kyle gave me the runaround, not answering calls and having the receptionist lie for him. On August 29th I went in to speak to Kyle since I had called the week prior along with the same day I went in person and received no call back. As I drove into the dealership Kyle was outside smoking a cigarette, the receptionist said he had left which is a lie. He was outside smoking and on his phone. The car was purchased on JULY 19th and it wasnt until AUGUST 29th that I was finally able to get help from business manager Joe who then tells me the part was never even ordered. How dare this business give customers the runaround after spending $60k and more on a car in cash at a time when people aren't buying cars at all. On top of buying the car in cash there was a lien on my title that should have never been there. If you dont want the runaround and terrible customer service avoid this businesss at all cost. It wasn't worth buying the car drom this dealer. They sold me a car with a damaged door that wouldnt close completely, Iwas told by Kyle they'd look into it and they NEVER DID. Never in my life of buying cars did a car need new brakes less than 4 months after the purchase . There is NO WAY this car should have been sold with the amount of brake pads and rotors that was left in the vehicle. STAY FAR FAR FAR AWAY FROM THIS DEALER. THEY AREN'T WORTH THE HEADACHE OR EXTRA MONEY YOU HAVE TO SPEND AFTER YOU DRIVE OFF THE LOT.
Leased a new X7 from them - great experience, good pricing - timing to get the new car was better than I feared. Moe Khan was phenomenally responsive and v helpful with questions etc. UPDATE (Aug 2022): i was owed rubber mats (instead of carpet). The sales person left the dealership before i got the mats. And despite having an email from the sales person acknowledging mats are owed, I can not get the manager to call or email me back. Raised to BMW NA, they couldn't get him to call them back either. It's been months now. Mats are only $500 or so its not the end of the world but they're losing a customer based on their behavior. Service for the two BMWs I have and any future purchases.
Kyle was so helpful. I told him a few necessities I would need in a car and what I thought I wanted and he gave me that and more. I would have never even thought of the car I ended up buying if it wasn't for Kyle. I will always be coming to this location to see , Kyle .
My salesperson John was a pleasure to work with. He was very knowledgeable, answered all my questions and most importantly was straight forward with me. I had visited the dealership twice over the last few months as I was not committed to make a purchase and John was just as professional and helpful the first time when I ultimately decided not to move forward as he was my last time when I made the purchase. Since i was not trading in a car, the dealership offered to pick me up at my house and bring me to them to executed the documents and take the car home. Overall, I had a wonderful experience.
I went to many dealers and I got nothing. Within an hour of speaking to oyster bay bmw I had a car identified and ultimately leased. I've leased many BMW s. This was the best experience I ever had