BMW of Bel Air- BMW dealerships Bel Air
Is this your Business?
Customize this page
Claim this business
Dealership Services - Service, Finance, Cash For Car, Sales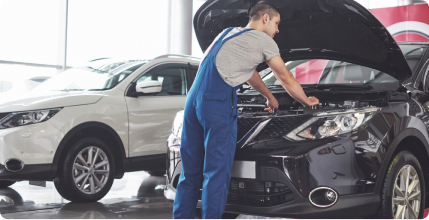 Building Trustworthy Auto Services
Want to experience excellent auto-servicing facilities at attractive discounts and avail special offers for we provide a wide variety of services from minor scratch, punctured tire to fixing dent, suspension adjustment, cash wash, full car polishing, etc.
Service Specials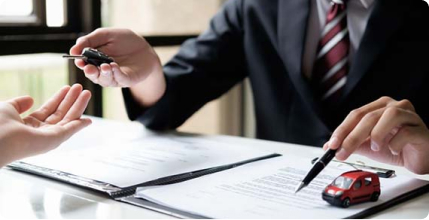 Car Financing For Any Situation
With us get loans for new and used vehicles, get a loan for up to 100% of the vehicle value, enjoy a long loan tenure, leasing option with flexible payment, quicker disbursements make funding simple, enjoy attractive interest rates, doorstep service, and a simple, fast and transparent process.
Vehicle Financing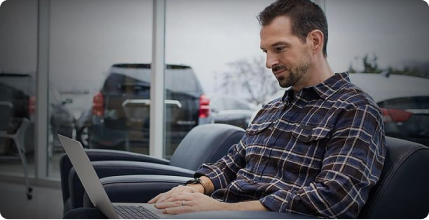 Auto Trade In Used Cars Of All Kind
With us, you can book your deal at a competitive price. We welcome automobile of all kinds ranging from SUVs, cars to vans, and jeeps. Sell your used cars to us near you and we'll provide you the best price in cash. Thereby providing you with a wide choice for the right car decision.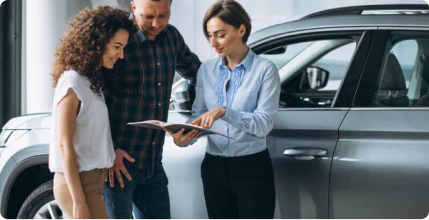 Shop Vehicles Online
Find your right car at the right time with exceptional shopping experience. We offers cars, trucks, SUVs, Sedans and every vehicle inventory that fits every lifestyle. We know our customers have a lot to consider when making car purchase and we want you to drive away with confidence. Whether you are looking for an SUV, Sedan, or Truck our pre-owned inventory provides options so you can find the right car for your needs.
Certified Cars
Review From Google (Most Relevant)
I had a very good experience at BMW Bel Air. They offered the best trade in value and still allowed me to take advantage of incentives in which I qualified. My salesman was very professional and patient, as I kept him there very late. The General Manager was so friendly (he came to introduce himself and just seemed very personable). I don't think I've seen that at any other dealership and this is my 3rd car this year. Finally, the Finance Manager was very knowledgeable and thorough. They all were a huge difference from what I experienced at BMW Rockville. This place was 2 hours away from me, but I would travel there again for the customer service I received.
Dealer website did a nice job at showing the car in photos. There were some obvious defects that were not shown or mentioned. I purchased the car from out of state so I was very reliant on a Facetime video and communications. Both side view mirrors had broken housings which were not mentioned. My only issue is that my sales rep was not great at keeping me in the loop on the shipping process that they arranged. Dealer received my cashiers check for the vehicle at 8:40AM on a Monday so I assumed that shipping would be booked and the car picked up in the next day or two. The sales rep was not great at answering emails, texts, or returning calls. Hours of time between any communication and I started to get irritated. I had to call dealership and go through front office to get the sales rep to call me back. Found out that the car was picked up on Friday and arrived on Saturday evening in the rain which was not ideal. Nevertheless, it did arrive and all was well in the end. Just wish I didn't feel like I had to keep pestering the sales rep. Wish he would have been a little more eager to communicate with me. All I needed was a 10 second text to let me know what was going on. He said more than once that he was very busy with customers. Glad he was, just wish I had been a little more important to him.
Went in for an oil change that I scheduled 2 weeks in advance and to check an oil leak. I arrived at 7:45am. Service said according to their computer, the car wasn't due for an oil change until the year 2030. Obviously, computer error. I asked about the $199 for 3 year oil change. Was told that was a warranty program and since I wasn't due for an oil change until 2030, they'd get a charge-back from the warranty company and I would be denied an oil change until after year 2030. I said all I want is to do it the old fashioned way, since I bought the car from a private seller and had no idea when the last change was, I would like to start with a fresh oil change so I know when I'll need another. Service tried to sell me on numerous other "fees" while he checked on what I called their computer glitch. sat there for 3 1/2 hours only to be charged a $658 diagnostic fee and an invoice for $9,800 to fix the car properly. I asked about the oil change... I never received one, he never checked on fixing the computer issue with the year 2030 due date during the 3 hours they had the car. Then he asked if I wanted an oil change or a car wash. ??? WTH does he think I was there for? Never again will I go to Bel Air BMW, nor would I recommend going there for service. There are plenty of other places to service BMW's in the area.
The associate Matt and financial manager Ms. Barb were amazing in being relentless to find a vehicle for me. They definitely did just that with the 2015 Nissan Rogue they got me. They were very nice, patient, dedicated to making sure I was happy.
Steve and the service team at BMW of Bel Air are top notch. They communicate in a timely manner and answer any and all questions. They have been providing service to both of my vehicles over the years and I've always been satisfied. I drive an extra 20 miles to bring my vehicles to BMW of Bel Air for service work, solely due to Steve and the entire service team.
Sales and service here have always been first-rate. Jason in sales and Steven in service are particularly professional, kind, and very good at what they do. I am on my seventh BMW, two of which were purchased here, and I couldn't be more happy.
Great experience for my first visit to BMW of Bel Air. They performed a diagnostic analysis on my 335i xDrive and sent me a link with a video review of the areas needing service, provided me an estimate, and did the work upon my approval. The staff was courteous and professional and the waiting area was comfortable with coffee, water, soda, pretzels, and cookies for the patrons. I look forward to having my car serviced there in the future.
Ask to schedule with a certain technician and was given a date when he would be working and scheduled appointment with him. When I got there they told me he was on vacation. I had also asked for the price of the service I was having performed and was quoted a price on my car. When I went to pay for it , it was $80.00 more. I was told they had given me a price when it was on special, but the special was no longer running. He did give me the price after drawing it to his attention.