Bloomington Acura - Acura dealerships Bloomington
Is this your Business?
Customize this page
Claim this business

Dealership Services - Service, Finance, Sales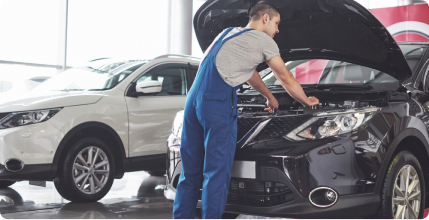 Building Trustworthy Auto Services
Want to experience excellent auto-servicing facilities at attractive discounts and avail special offers for we provide a wide variety of services from minor scratch, punctured tire to fixing dent, suspension adjustment, cash wash, full car polishing, etc.
Service Specials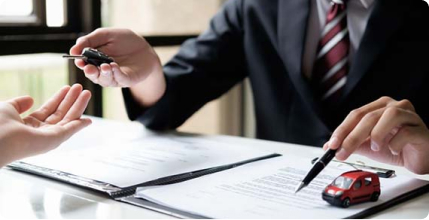 Car Financing For Any Situation
With us get loans for new and used vehicles, get a loan for up to 100% of the vehicle value, enjoy a long loan tenure, leasing option with flexible payment, quicker disbursements make funding simple, enjoy attractive interest rates, doorstep service, and a simple, fast and transparent process.
Vehicle Financing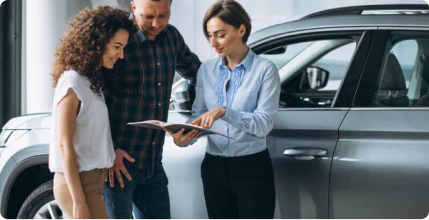 Shop Vehicles Online
Find your right car at the right time with exceptional shopping experience. We offers cars, trucks, SUVs, Sedans and every vehicle inventory that fits every lifestyle. We know our customers have a lot to consider when making car purchase and we want you to drive away with confidence. Whether you are looking for an SUV, Sedan, or Truck our pre-owned inventory provides options so you can find the right car for your needs.
Certified Cars
Review From Google (Most Relevant)
Well my experience started out rough, but turned out to one of the best experiences of my car buying life! I bought a used car. Everything went well at the dealership. On the way home the car over heated. I was discouraged to say the least. But the management at bloominton Acura is wonderful, made me feel like I really mattered! It was just a inexpensive used car. All the same, they took the car back. Put me in a low mile car! Go buy there! Top Notch
Need an Acura, ask for Robert Cox. Robert was very professional, attentive, and easy to work with. I would recommend him to anyone looking for an Acura, who wants a no BS, down to earth salesperson. When it comes time to do the paperwork, ask for Seth in the business office. He was very pleasant and not pushy at all.
BE VERY WEARY OF DEALING HERE WITH YOUR TRADE-IN. We were negotiating with Bloomington Acura and they contacted the Bloomington BMW dealership to get an estimate on our trade in without our knowledge after we discussed that we were possibly going to visit the BMW dealership to look at a deal with them. They did this before we had an opportunity to go there and low and behold BMW gave us the exact same offer for our vehicle. Our salesman had even said that the trade-in manager was going to bring our car over there (to their competition!) so that they could evaluate it and then Acura would bring it back and give us a price. In all my years purchasing vehicles I have never seen or heard of that before. I believe that the trade-in managers colluded with each other to cheat or deceive us on the fair value of our trade-in. We had ordered this car and we quite excited about it and this soured us on the whole thing. We still ended up purchasing what we thought would be our dream car but looking back on it feel that we were really taken advantage of.
Very positive attitude, love the working enthusiasm. Love it when Cho Kin Ho showed us where my vehicle is getting a diagnosis on. Very specific and detailed! And also walked us to our car! Even though it's a small parking lot. It's still very much appreciated! Will come back again!
I bought a used MDX because I like the brand, not because of the dealership. The salesperson was fine except he ignored me afterwards when I needed help. The finance person is the main reason why I'll never go back there. He felt dishonest from the start and also ignored me when I had questions on the loan - for weeks! Maybe I'm the minority but ask yourself if you want to risk being treated like this especially when that much money is on the table and other options exist. BTW, I purchased the vehicle a bit ago but never bothered to write a review until now because I just got another reminder for service even though I've asked several times to have my name removed from their mailing list. Another example of their commitment to customer service.
A nightmare. When replacing the timing belt, the Bloomington Acura service department also replaced the water pump and the timing belt tensioner without my permission at a cost of over $500. They falsely claimed that the tires were "cupped" at the edges, recommended a four-wheel alignment, and tried to sell me new tires. They also overinflated the tires by about four pounds each, causing the car to wander at highway speeds. They even erased all my radio presets and reset one to a rap station. I would never have my car serviced there again.
Getting service work on my Acura TL was a great experience. The staff was friendly and professional. I could not have had a better time.
I had purchased my MDX at another dealership. But that did not affect the amazing customer experience I had at Bloomington Acura! I needed a software update. My first time at the dealer I was greeted immediately by two gentlemen that directed me to the correct department. The service advisor, Alex, that I worked with was very friendly, accomodating, patient, and detail oriented. I suffer massive complicated health issues, and many times small tasks can be overwhelming. Alex is GREAT! I am looking forward to doing future business with Bloomington Acura!