Autonation Acura South Bay- Acura dealerships Torrance
Is this your Business?
Customize this page
Claim this business

Dealership Services - Service, Finance, Cash For Car, Sales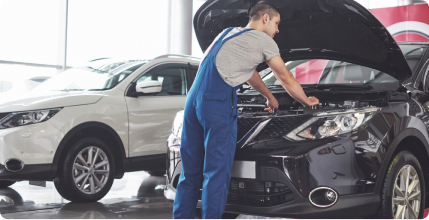 Building Trustworthy Auto Services
Want to experience excellent auto-servicing facilities at attractive discounts and avail special offers for we provide a wide variety of services from minor scratch, punctured tire to fixing dent, suspension adjustment, cash wash, full car polishing, etc.
Service Specials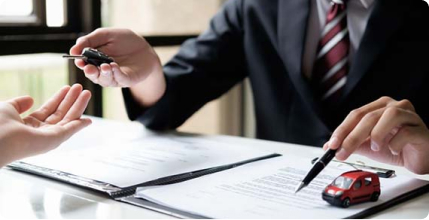 Car Financing For Any Situation
With us get loans for new and used vehicles, get a loan for up to 100% of the vehicle value, enjoy a long loan tenure, leasing option with flexible payment, quicker disbursements make funding simple, enjoy attractive interest rates, doorstep service, and a simple, fast and transparent process.
Vehicle Financing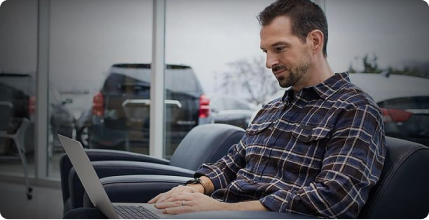 Auto Trade In Used Cars Of All Kind
With us, you can book your deal at a competitive price. We welcome automobile of all kinds ranging from SUVs, cars to vans, and jeeps. Sell your used cars to us near you and we'll provide you the best price in cash. Thereby providing you with a wide choice for the right car decision.
Vehicle Trade In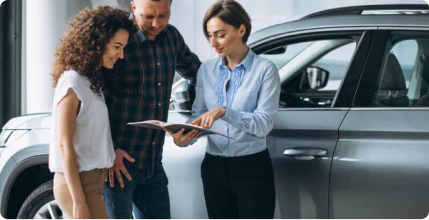 Shop Vehicles Online
Find your right car at the right time with exceptional shopping experience. We offers cars, trucks, SUVs, Sedans and every vehicle inventory that fits every lifestyle. We know our customers have a lot to consider when making car purchase and we want you to drive away with confidence. Whether you are looking for an SUV, Sedan, or Truck our pre-owned inventory provides options so you can find the right car for your needs.
Certified Cars
Review From Google (Most Relevant)
The process of making a deal was very straight forward and easy. As far as car pricing in this market (pandemic) with the mark-ups, this dealership was very easy to talk to and deal with. The only problem I have encountered with the dealership is the price of trade-in was not what was promised (because of chip in windshield) but the price adjustment was substantial because of chip. I still went ahead with the deal as I was okay with it. The other problem that takes stars away from this review is the Financing department where it took them 3 hours to get papers out. Not only did they take so long, there were mistakes on the numbers where I thought it was going to be a problem. One week later the GM tells me I have to come in and re-do the contract. The contract difference was .03 cents a month. Yes 3 cents a month difference and it took them another two hours to re-do the contract. Guess what, Acura Financial (Honda Financial) never got the new contract. I wasted so much time in finance and got nothing in return for my wasted time. They promised an "accessory" for my time as courtesy and they never contacted me ever again =/. Two stars off for no follow up and broken promises. (The first Finance guy was fired). P.S. I followed up with questions about a problem with key... They never got back to me... So customer service after a deal is made is a Zero.
Garry Arsenault was a great person to work with. Due to work circumstances, I gave Garry a late notice that I was on my way to purchase the vehicle. Garry came to work on his day off, had the vehicle washed and cleaned, full of gas and ready for our arrival. Despite the 2.5 wait for finance, Garry's customer service skills pulled off a five star experience. Thank you Garry, keep up the good work!
I was undecided between The Honda Civic Hatchback Sport Touring and the Integra with tech package. If I was going to buy The Honda I wanted boost blue and with the Integra I was undecided between 3 colors: blue, red, or black. Honda had too many add ons and the staff wasn't that welcoming. Acura was so different. Manny was helping me out and I didn't feel pressured to buy the car. I really loved that. I had already been to this dealer to look at the Integras in person. When I went they didn't have the color I wanted. I kept checking CarGurus to see if there was new stock and yesterday a black Integra had just arrived at Acura Torrance. I asked the sales guy [Manny] if it really was in stock and he said yes! I test drove the car and saw the numbers. After they checked my credit score the numbers were a bit lower compared to the estimate, so I ended up leasing an Acura Integra with tech package. The car only had 3 miles when I test drove it. Now it has 75! I have really enjoyed driving the car. It has so many features. I'm so happy!
This dealership met my standards of car buying. They didn't hassle or haggle me to purchase/ lease. I worked with a brand new sales rep who's name was Chaz. It was his first week on the floor and he so happened to pick up when I called in about the 2022 RDX ASPEC. He sent photos and videos of multiple RDX ASPECs to win me over. IT WORKED. After calculations and approval, they sent an UBER to pick up my new vehicle. The Sales Manger and Finance Manger made the signing process smooth and easy. AUTO-NATION Acura South Bay is a great place to purchase your vehicle.
I took my Acura in for air bag recall. The attendant was very courteous and pleasant. He explained the process in detail and asked me to wait in the lounge which was very comfortable and clean. After a short wait time, my car was returned with the service complete, the car interior had plastic seat protectors the exterior had a complimentary wash. I was 100% satisfied with my visit to AutoNation Acura South Bay and truly recommend them for excellent care of people and their car. Thank You! Jose Montiel
Love this Dealerships Service Center. Kelly Gebertson is my Service Representative who is very informative and careful not to leave out any details of what kind of works is going to be done on my car. I like that he also informs me on how to maintain the upkeep of my vehicle and he recently showed me how to operate certain features of my vehicle that I was not aware of.
5 star service every time I step into the dealership. First, they gave me a great rate on my MDX. No tricks. Straight forward negotiations with the very pregnant sales woman. She was amazing. Second, top notch customer service with my vehicle at maintenance appointment. Very easy to get a service appointment even same days. !!!!
I originally had a scheduled appointment but customer service stated that I could also do a walk-in. Obviously, there is no guarantee that I would have been serviced but I decided to take my chances in case there were any "no shows". They close at 5pm on Saturday's and I got there around 2pm. The 2 front desk gentlemen, greeted me very professionally and were most welcoming. They checked the schedule and was able to accommodate me. My car was in for regular service - basically oil change and the 21-point check up. They completed everything by 4pm and stated they needed to wash the car which is something they do as a courtesy. I tried to op out of this since I did not want to delay any employee from leaving on time but they insisted and said "this is just what we do". I was so appreciative. Anyway, every time I go here for service, everyone is respectful and happy to attend to the client needs. They really do go above and beyond. Apart from that, they really have happy dispositions.