Alfa Romeo And FIAT of Bakersfield- Auto dealerships Bakersfield
Is this your Business?
Customize this page
Claim this business
Chrysler dealer Bakersfield
Fiat dealer Bakersfield
Jeep dealer Bakersfield
Sales Hours
09:00 AM to 07:00 PM
Service
Monday
Tuesday
Wednesday
Thursday
Friday
Saturday
Sunday
Sales
07:00 AM - 08:00 PM
07:00 AM - 08:00 PM
07:00 AM - 08:00 PM
07:00 AM - 08:00 PM
07:00 AM - 08:00 PM
09:00 AM - 07:00 PM
10:00 AM - 06:00 PM
Dealership Services - Service, Finance, Sales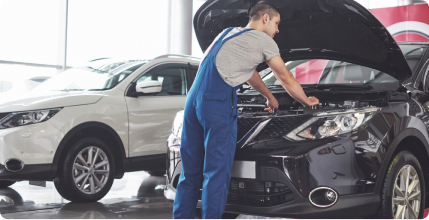 Building Trustworthy Auto Services
Want to experience excellent auto-servicing facilities at attractive discounts and avail special offers for we provide a wide variety of services from minor scratch, punctured tire to fixing dent, suspension adjustment, cash wash, full car polishing, etc.
Service Specials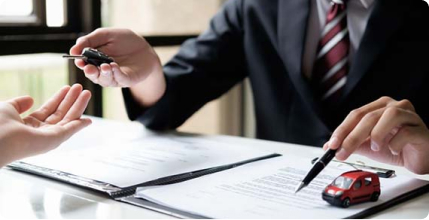 Car Financing For Any Situation
With us get loans for new and used vehicles, get a loan for up to 100% of the vehicle value, enjoy a long loan tenure, leasing option with flexible payment, quicker disbursements make funding simple, enjoy attractive interest rates, doorstep service, and a simple, fast and transparent process.
Vehicle Financing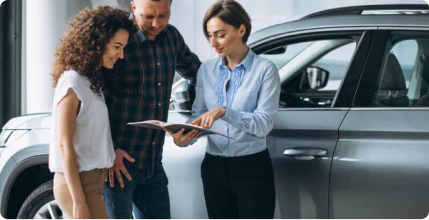 Shop Vehicles Online
Find your right car at the right time with exceptional shopping experience. We offers cars, trucks, SUVs, Sedans and every vehicle inventory that fits every lifestyle. We know our customers have a lot to consider when making car purchase and we want you to drive away with confidence. Whether you are looking for an SUV, Sedan, or Truck our pre-owned inventory provides options so you can find the right car for your needs.
Certified Cars
Review From Google (Most Relevant)
Very impressed with the service we recently received at jeep in Bakersfield. Super friendly, professional and absolutely great customer service. Took care of all my concerns and addressed the issues regarding my vehicle. I needed the vehicle repaired fast and they were able to help me with that and got it back within 2 days time. Erick Luna was the advisor that helped me out and was very professional and most importantly really took care of my repairs quickly affordable. Definitely recommend this place for all care and maintenance needs to your vehicle. Great people and great work. Thanks jeep of Bakersfield!
Vanessa in service couldn't have been less of an angel! I was in the midst of a road trip from Texas to visit family when the check engine light came on in our Jeep. I went to our family mechanic to check it out, he told me that it had to do with the main computer and a dealership was the only one that could fix it. He let me know that there were 2 Jeep dealerships in town and if I wanted to be treated right and fairly, to choose Bakersfield Chrysler Jeep. He couldn't have been more right. Upon meeting Vanessa, I let her know of our situation and she went above and beyond what we could ever imagine in customer service. She was understanding, kept in touch via phone calls and texts and had us back on the road asap, with a pleasant surprise that it was under warranty and no cost to us. I would HIGHLY recommend the service team, and working with Vanessa hands down.
I called to set service appointment and I was given a date about a month away. No problem. I waited. I took Jeep on Wednesday at 8am as scheduled. On Friday afternoon, I had not heard from service advisor so I called him to get info. He said they had not diagnosed my Jeep yet! I raised my voice questioning why I had not been informed considering I had been without my vehicle for 3 days! The Service Manager called me within a few minutes. He said he had my Jeep checked out & they needed to order a part. I asked if I could pick it up for the weekend & he said yes. Actually he said the part was 3 weeks out so they would call me to schedule a date for installation of the part. I feel that if I had not called, my vehicle would have been there all weekend and then some! Not happy with their service!
Edit: Corie, the Customer Relations Manager from the Jeep dealership called me after I left my review and apologized for the inconvenience. She was great and really worked to rectify the situation. I had a battery replaced in my Jeep and a few weeks later the check engine came back on. I took my car to be serviced and was told that the engine was fine, but the software needed to be updated. I asked for an estimate for updating the software and the service advisor told me that I would be charged approximately $260. I objected that the cost seemed high. Reluctantly, I told the service advisor that I needed my car repaired. When I went to pick up my car, I again told the service advisor that the price was too high and asked if there was a recall for the software. The service advisor said that there was a "technical bulletin" and she called the service manager. The service manager told me that if I didn't like the price then I should have objected when the service advisor provided a repair estimate, and that she could not alter the price afterwards. I told her that I did object to the price beforehand, but she didn't seem to care. I told her that the dealership charged too much to install software that Jeep provides for free. The service manager was unsympathetic and told me that they needed to recoup the cost to certify the techs for these kind of repairs.
We went twice. The first time we got to browse through the inventory. Didn't really like anything they had. But drew was great. He was very knowledgeable and very helpful. We told him we would come back to check again. The second time going in, we went in for a specific car and dealt with another guy. Drew still came to help which we appreciated. Upon walking in this time we were asked to give our names and numbers to the front desk which literally called and texted me while I was on a test drive. We liked the car but it wasn't everything I had wanted. I wanted more features then the car had but I was still pleased with it. I wasn't ready to seal the deal. I wanted to talk it over and come back within the week to go forward with it. I got called atleast 4 times a day and call and hang ups left and right. We were lied to. And pushed into things we were comfortable with. The 2023 model does in fact come out and is being released, and better then the 2022. So we will buy that car. I finally answered them back and told them that I was lied to and felt as if they were being way to over bearing.i understand Dealerships and auto sales people but this was over board. I was offered to put an order in for the 2023 model and I said I wasn't comfortable doing business with them. I am only leaving 3 stars and not 1 because drew is amazing. The manager was nice to. He called to offer a deal and was making sure we were OK on site. But we wont go back. We will order the 2023 elsewhere. You know. The car that wouldn't ever exist.
I've been taking my car here for 6+ years, since I have had my fiat but I will no longer be taking it here. Three time now they have left the trash in my car after fixing it, twice left my drivers seats very dirty (I have tan leather) and didn't clean it afterwards. This time I brought my own diagnostic because I really didn't want to pay around $200 for them to do another diagnostic. She didn't take the paper and to show her mechanics and told me I need the sparks plugged changed and that was considered their tune up nothing else. My diagnostic I brought told me I needed a tune up and something else I can't remember on the top my head. When I picked my Fiat up my check engine light was still on. I told them that it shouldn't be on if you fixed the things I said. The service person kept telling me I denied their diagnostic so they couldn't fix engine light because it would required them to do a diagnostic. I had papers of everything listed she didn't even bother taking the paper I had. I paid over $320 for sparks plugged to be changed (which is a little over priced I believe) but I shouldn't have to pay for a diagnostic that was already done.
Can't lie am NOT happy with the service department. Having an appt on a Monday morning at 8 am for an oil change and a software update for 2 recalls should not take until Wednesday morning when my vehicle was actually ready for pick up. Calling Monday Night and Tuesday Night to be told I would be called back, Which never happened either day. I didn't get a return call until after my Wednesday 8 am call to service department saying I would be in at noon and if it was not done I would take it to the dealership down south I bought it from. On top of that because I didn't buy the car from them so I was charged an extra 43.00 that my supposed free oil service contract didn't cover, but was told if I had bought from you guys it would have been covered. Yet a dealership in LA that i didn't buy from never charged me a cent when I took it to them for its first oil service. Overall am totally disappointed in Bakersfield service and will not be returning to buy another vehicle or service that I have in the past.
The girls in the service department are rude, no mannerism! I'm sure my money won't make a difference if I spend it there or not. But I will definitely go out of town to buy my new jeep or to get service done on my current one. The one lady "lunar" or something similar was not only rude to me but the guy in the service department the lady at the each end of the cubes need a lesson in customer service. I was in the middle of making an appointment and another lady walked in, in the middle of us talking and just talked right over me and started having their own conversation.